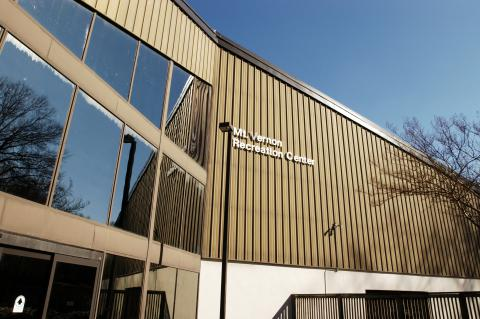 The Mount Vernon Rec Center will close its doors at 4 p.m. on Saturday, Dec. 31, 2022, for an extensive renovation and expansion project expected to last two years.
"The decision to close the entire facility for two years was a tough one; but it is the best option when it comes to delivering the most desirable outcome and limiting the impact of the closure on our customers," said Fairfax County Park Authority Director Jai Cole. "We have worked very hard to create a schedule that has enabled the facility to remain open for as long as possible prior to construction and to condense the closure period as much. While we understand that the temporary closing is challenging, we very much look forward to delivering a top-notch, state-of-the-art facility that will serve this community well into the future."
Following the closure on Dec. 31, Park Authority staff will begin the process of dismantling and removing equipment, furniture and other materials to be stored or repurposed for use at alternate locations. Staff will also be responsible for preparing the pool and ice rink for deconstruction. Exterior site preparations, security installation and staging will also begin after the new year. A groundbreaking ceremony is anticipated to take place in January.
During the closure, customers will be able to continue using their Park Authority membership to access all the remaining eight Rec Centers located throughout the county. The Franconia Rec Center and the George Washington Rec Center are both located less than five miles away. Additionally, beginning Jan. 2, 2023, the George Washington Rec Center will operate with expanded hours to accommodate the closure. Residents may also visit the Rec Center website or Parktakes for assistance with locating alternative programs, services and facilities to enable them to meet their fitness and recreational goals.
Constructed in 1974, the Mount Vernon Rec Center is one of the Park Authority's oldest and most popular facilities. The project will include the complete renovation of the existing structure and the addition of an approximately 75,000-square-foot expansion to the facility to include a two-story fitness center, multipurpose areas, pool and building upgrades, and a second NHL-sized ice rink. Completion of the new facility is expected in 2025.
For more information regarding this project, please visit the Mt. Vernon Rec Center Renovation and Fitness Addition website. Questions may be directed to the Public Information Office at Parkmail@fairfaxcounty.gov.