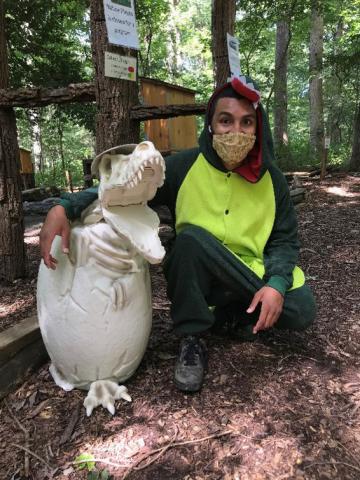 Young children adore dinosaurs, even dreaming about having one as a pet. Our naturalists at Hidden Oaks Nature Center will ignite the imaginations of young audiences with an interactive experience to introduce children to the legacy left by these gargantuan creatures. Have a look at real fossils and learn interesting and fun facts about dinosaurs through a puppet show and crafts.
The program is open to children ages 4 to 8 years old with two hourlong sessions available on Saturday, Jan. 21, 2023. Register for the 1 p.m. or 3 p.m. Enrollment fee is $10 per child. All children must be accompanied by an adult.
Hidden Oaks Nature Center is located at 7701 Royce St., Annandale. For more information, call 703-941-1065 or visit Hidden Oaks Nature Center.