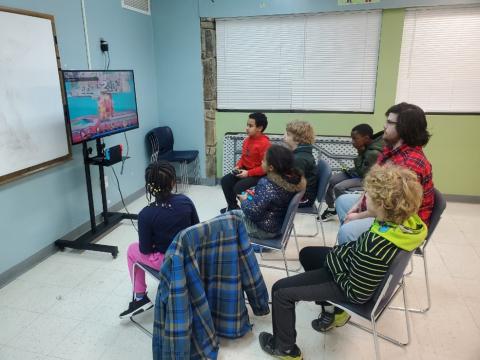 Do your kids and teens ages 11-17 love to play video games online? The Fairfax County Park Authority is helping to get young gamers off the couch, out of the house and into the community with the new Esports Club at Audrey Moore Rec Center. Drop-in sessions are offered on Friday evenings, Jan. 20 to Feb. 24, 2023 from 5:30 to 8:30 p.m.
Enjoy the same great video game fun in a safe and inclusive environment, where in-person friendships can take shape. Participants of all skill levels will be able to learn gameplay tips and receive coaching on new gaming strategies. This upcoming Esport Club season will focus on the Nintendo Switch platform with Mario Kart and Super Smash Bros.
Sessions are $10 weekly; spaces are limited. Register for one Esport Club session or several.
You can also register by calling 703-222-4664.
Audrey Moore Rec Center is located at 8100 Braddock Road, Annandale Virginia. For more information, visit Audrey Moore Rec Center or call 703-321-7081.