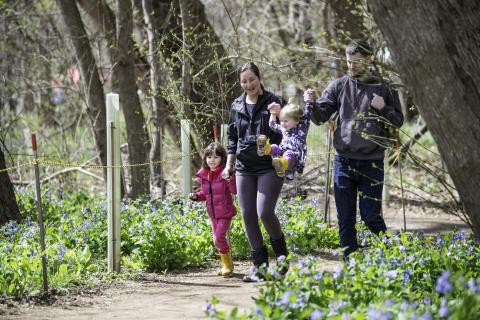 Lace up your hiking shoes, grab your camera and enjoy the ephemeral wildflowers that bloom in our parks. Ephemeral flowers are those that bloom temporarily. Their short-lived beauty allows them to grow and reproduce quickly before the canopy of the forest comes alive. Take advantage of the opportunity to get out, during this limited time, to see many of our native ephemeral blooms including bluebells, toad lilies, spring beauties, may apples and more!
Check out these upcoming programs to learn about wildflowers.
Spring Wildflowers Programs
Register for these wildflower programs
Bluebells Wildflower Programs & Events
Register for these bluebell programs
To learn more about spring wildflowers in our parks, visit the Wildflowers webpage.