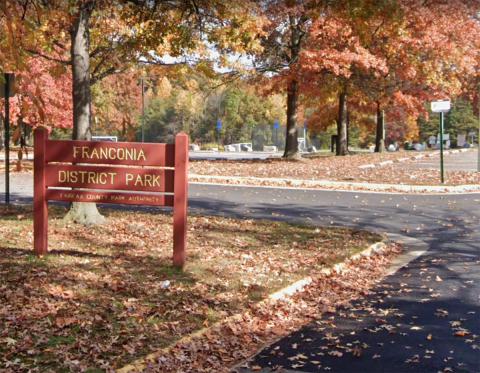 The Fairfax County Park Authority Board has approved the name change of Franconia District Park to Grove Point Park. The name change serves to distinguish the park from the recently renamed Franconia Park and to connect the new name of the park with surrounding neighborhoods. The 62-acre Grove Point Park includes diamond and rectangular playing fields, garden plots, trails, forested areas and parking. 
In 2022, Lee District was renamed Franconia District by the Fairfax County Board of Supervisors. On Dec. 7, 2022, the Fairfax County Park Authority Board decided that 'Franconia Park' was the most appropriate name for the former Lee District Park given the park's proximity to the also renamed Franconia Rec Center. To eliminate any confusion between the new Franconia Park and the previously existing Franconia District Park, Park Authority staff initiated a review of potential new names for Franconia District Park at that time.   
The Park Authority is in the process of changing all references in documentation, signage and on the Park Authority website where appropriate. Changes are expected to be completed this spring. 
Grove Point Park is located at 6432 Bowie Drive in Springfield. For more information, please contact the Public Information Office at 703-246-5092.