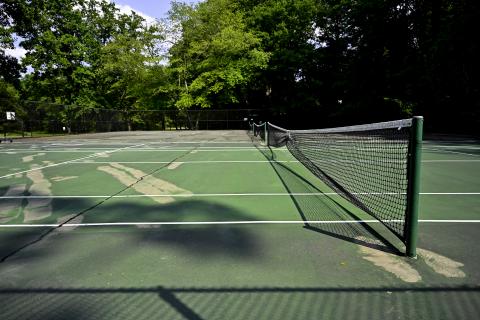 The Fairfax County Park Authority will soon begin the work of resurfacing the tennis courts at Rutherford Park. To complete the work, the courts will be closed from approximately May 29 through June 12.
The project will include pressure washing the three tennis courts, cleaning and filling existing cracks, resurfacing, color coating and lining for tennis, and installing new net posts. Rutherford Park is not a candidate for pickleball courts and will not receive any pickleball lining. The cost of this project is $38,000 and is funded with monies allocated within the FY 2023 budget.
To locate alternative nearby park facilities with tennis courts during the construction period, please use the online Park Locator tool.
Rutherford Park is located at 4710 Guinea Road, Fairfax. For more information, please contact the Public Information Office at Parkmail@fairfaxcounty.gov.