2018 Healthy Strides Community 5K and 10K
Held at Burke Lake Park
Saturday, April 21, 2018
Stay Tuned for Race Results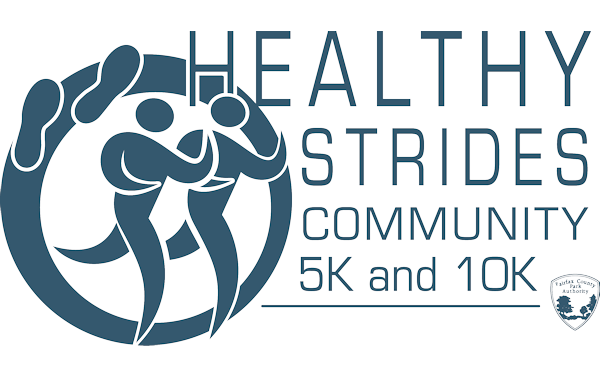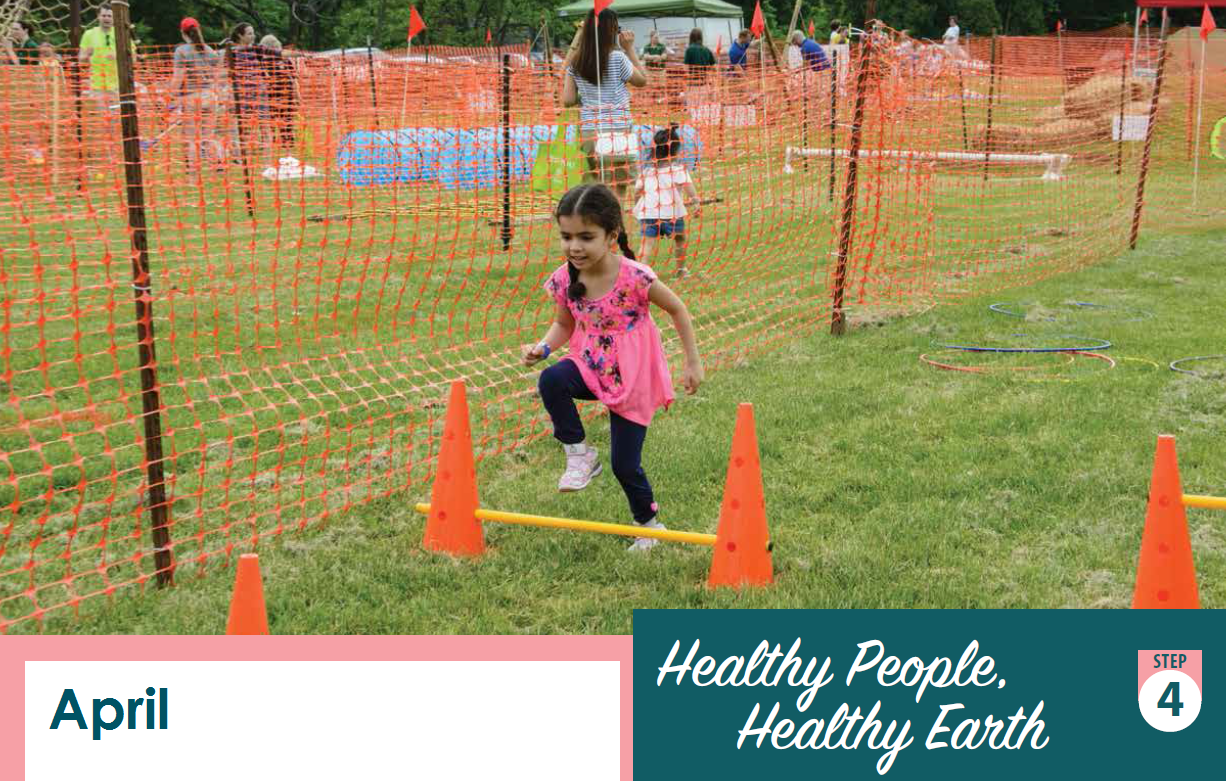 APRIL- Step 4: Healthy People, Healthy Earth
Maintaining a healthy environment is central to increasing quality of life and years of healthy life.
March - Jolene Romanyshyn
Across the entire food production and consumption chain, up to what percentage of all food in the United States never gets eaten?
a) 10%
b) 20%
c) 30%
d) 40%
Answer: D - 40%. Across the entire food production and consumption chain, up to 40% of all food in the United States never gets eaten. This translates to $218 billion lost, which includes the cost of food wasted at the consumer and retail levels, as well as the cost of wasted water, energy, fertilizers, cropland and production.
February – Jodi Conklin
Feel your heart beat... what part of your heart makes the "thump-thump" sound?
A) The blood moving in and out
B) The four heart valves closing
C) 2 valves closing, 2 valves opening
D) A little guy playing drums in your chest
Answer: B. The "thump-thump" of a heartbeat is the sound made by the four valves of the heart closing.
January – Jennifer Kaplan
When hiking in cold weather, you should layer your clothing with different types of fabrics to stay dry and warm. Which type of fabric should be avoided?
A) Nylon
B) Wool or fleece
C) Water-wicking synthetics
D) Cotton
Answer: D – Cotton. The clothing layers should consist of several different types of fabrics. Cotton should be avoided in cold conditions. Cotton absorbs and retains water, and therefore it will not keep you warm if it gets wet. Also it can be difficult to dry. Polypropylene or other hydrophobic synthetic fabrics move the moisture (sweat) away from your body to the outside of the layer, reducing evaporative cooling and keeping you dry and comfortable. Wool or synthetic pile/fleece fabrics don't absorb water so they keep you warm even if they get wet. Pile also dries very quickly. A wool sweater or pile jacket provides warmth on a chilly evening. Nylon or Nylon/Cotton Windshells reduce convective heat loss. For raingear, coated nylon is lightweight and works well. Waterproof-breathable fabrics are also possible but are expensive.
April Trivia Question
Please fill in all of the fields below:
Green is Good at the Healthy Strides 5k/10k
"We love parks and want to make this event as environmentally friendly, as possible," says Julie Frederickson, Healthy Strides Race Director and Fitness Director at Cub Run RECenter. The Healthy Strides 5k/10k is held annually in April, and each year, Julie strives to make the event more and more 'green.'
For several years, the Healthy Strides 5k/10k has cut down on paper waste by using biodegradable bibs with timing sensors, and virtual swag bags – an online portal for participants to redeem exclusive information and coupons. Participants also receive a great reusable bag filled with race goodies, no paper!
New in 2018, participants can bring their gently used athletic shoes for a donation to fight poverty, hunger, and global warming through the MORE Foundation Group. This group educates small farmers in the use of the MORE (Modular Organic Regenerative Environments) Farming System, and are 100% funded from the sale of used athletic shoes. Of the one billion pair of shoes placed in landfills each year we only need a few hundred thousand of those to reach a tipping point. Healthy Strides is excited to support this green endeavor!
The Healthy Strides 5k/10k will be held on April 21, 2018 at the beautiful Burke Lake Park. For more information, and to register online please visit Healthy Strides Community 10K/5K Run.
View 2017 Healthy Strides 5K/10K Flickr Album
Tree Facts
This year Earth Day is April 22 and Arbor Day is April 27. There is so much to know about trees – how they impact our health and environment. Let's explore some impactful tree facts.
A study of 10 cities found community forests save an average of one life each year. In New York City, trees save an average of eight lives every year. (U.S. Forest Service, 2013)
Office workers with a view of trees report significantly less stress and more satisfaction. (Chungbuk National University, South Korea, 2007)
Trees provide us with oxygen. One large tree can provide a day's supply of oxygen for up to four people. (North Carolina State University)
More than 20% of the world's oxygen is produced in the Amazon Rainforest. (Rain Forest Alliance)
Trees help clean our drinking water. Forested watersheds provide quality drinking water to more than 180 million Americans. (U.S. Forest Service, 2013)
In 1997, New York City spent $1.5 billion to preserve the forested watershed that supplies New York City's drinking water by purchasing thousands of upstate acres of forested watershed. A filtration plant large enough to clean New York City's water supply would have cost more than $6 billion dollars. (Ecosystem Marketplace, 2006)
Today, New Yorkers enjoy some of the cleanest drinking water in the world, and New York City has won regional water taste competitions. (New York City Department of Environmental Protection, 2013)
Trees provide much-needed cooling. Trees lower surface and air temperatures by providing shade. Shaded surfaces may be 20–45°F cooler than the peak temperatures of unshaded materials. (U.S. EPA)
Trees cool the city by up to 10°F by shading our homes and streets and releasing water vapor into the air through their leaves. Evaporation of water from trees has a cooling influence. (Carnegie Institution, 2011)
Source: Arbor Day Foundation, "Tree Facts"
Tip of the Month
Greening your routine is easy and might actually save some money! Power down your household by switching off lights when you exit the room, unplug the charger when they are not in use, and hibernate/sleep devices such as your laptop or printer so that they use minimal power.
Source: Earch 911, "8 Easy Ways to Start Being Green"
2017 Healthy Strides Calendar
12 Months, 12 healthy goals. Don't miss out on this year's great wellness opportunities in the Fairfax County community! The calendar contains fitness and wellness tips, ways to improve your nutritional habits, and better health ideas for kids, teens and adults. Also, the calendar contains coupons to use throughout the year. STEP UP to better health!
About Healthy Strides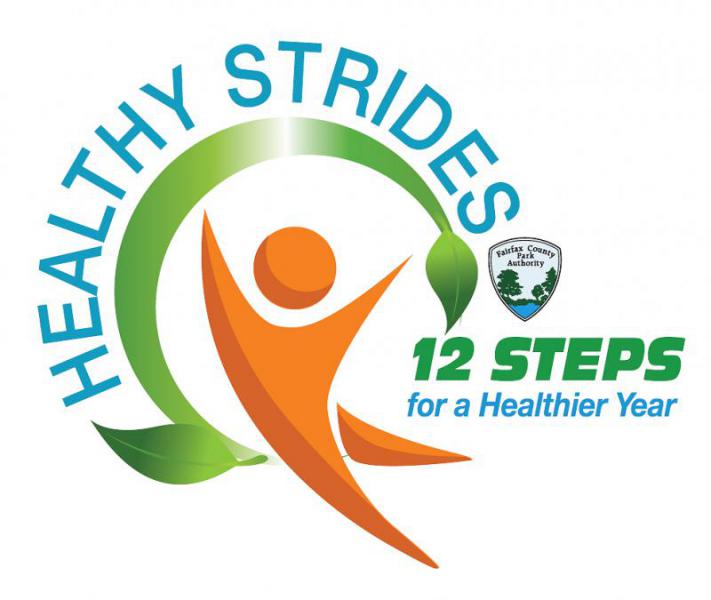 Welcome to Healthy Strides – giving you 12 Steps for a Healthier Year! Don't miss out on this year's great wellness opportunities in the Fairfax County community!
The Healthy Strides program is free* and anyone can participate at any time.
This program is designed to:
Help you accomplish healthy goals each month, with tips to keep you going for the duration.
Give you access to information - free workshops and a Wellness Book Club are available each month on different healthy topics.
Provide an opportunity for you to experience wellness programs offered across Fairfax County, including Mini-Health Fairs, held quarterly.
Empower you to make important lifestyle changes... you can do it!
*There is a registration fee to participate in the Healthy Strides Community 5k/10k.
Monthly e-Newsletter Subscription
Sign up to receive Healthy Strides news every month! Stay on track for making healthy changes in your life with our helpful articles and tips, as well as our free events schedule. The monthly trivia answers will be revealed and winner will be announced. Quick, easy and useful.
Make healthy strides in your own life by joining the Healthy Strides Wellness Book Club! This club is for adults, and meets at different Fairfax County Public Library sites each month. Discussion on the featured books will be led by a Fairfax County Park Authority fitness and wellness expert, on topics in health, fitness, nutrition and wellness.
RELATED RESOURCES