A 3D Experience from the Past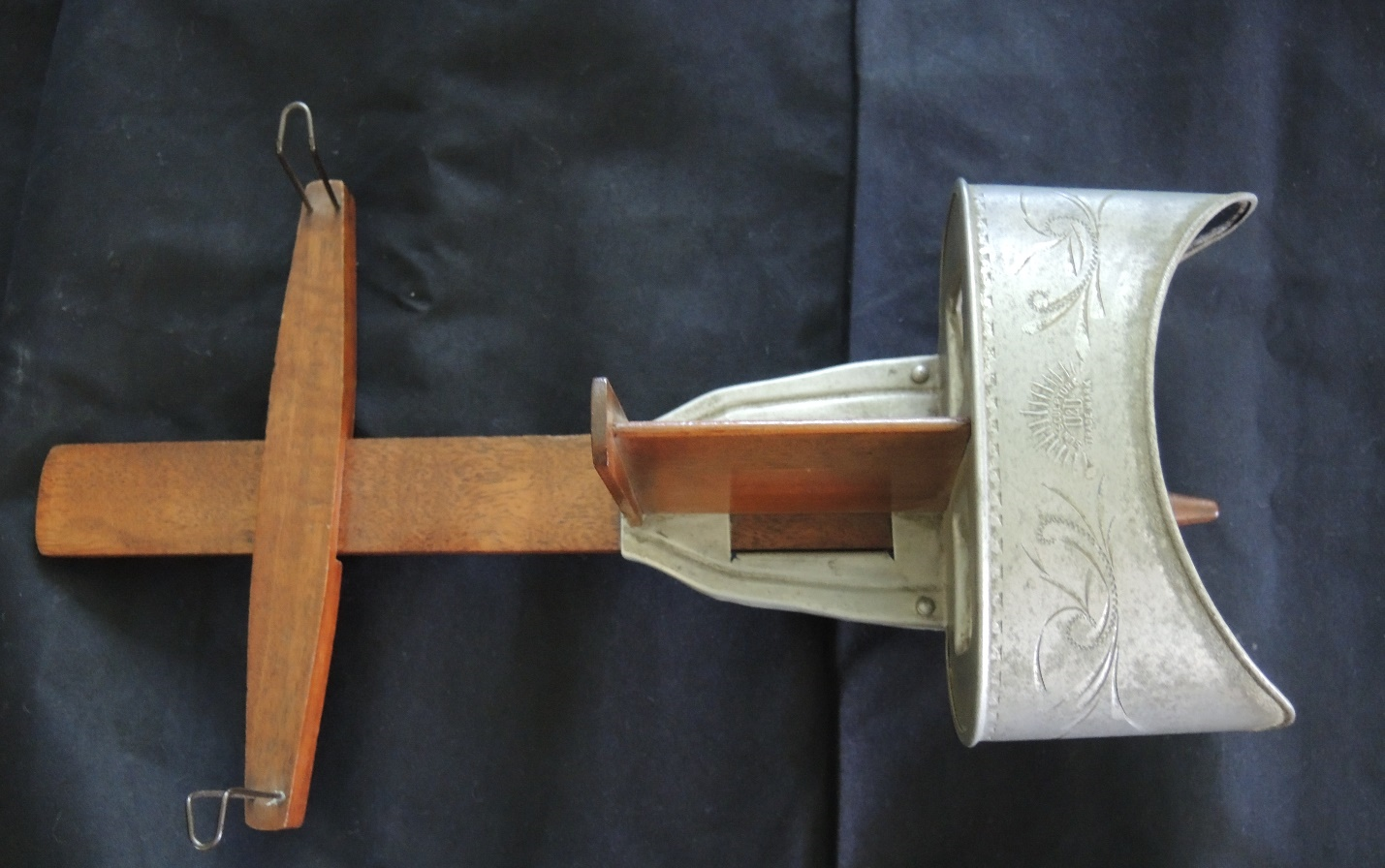 Long before 3-D movies, stereoscopes were a popular form of entertainment.
A card, called a stereograph, was attached to the crossbar on the stereoscope. A user looked through the device to see the card. The stereographic card had two images situated side by side that were slightly different from each other, and the difference caused an illusion that made the two images look like one three-dimensional image.
This stereoscope was patented in June 1901 by Underwood and Underwood, at one time the largest publisher of stereo views in the world. The company produced up to 10 million views per year.
The first type of stereoscope was invented by Sir Charles Wheatstone in 1838. In 1861, American physician and poet Oliver Wendell Holmes created a more portable and economical version. By the turn of the century, almost every middle- and upper-class home in America had a stereoscope. Watching one was more than simply viewing a 3-D photograph. Cards often were sold in sets, and viewing them in sequence produced an experience like watching a film. For a while, they were a popular pastime for the whole family.
Other artiFacts