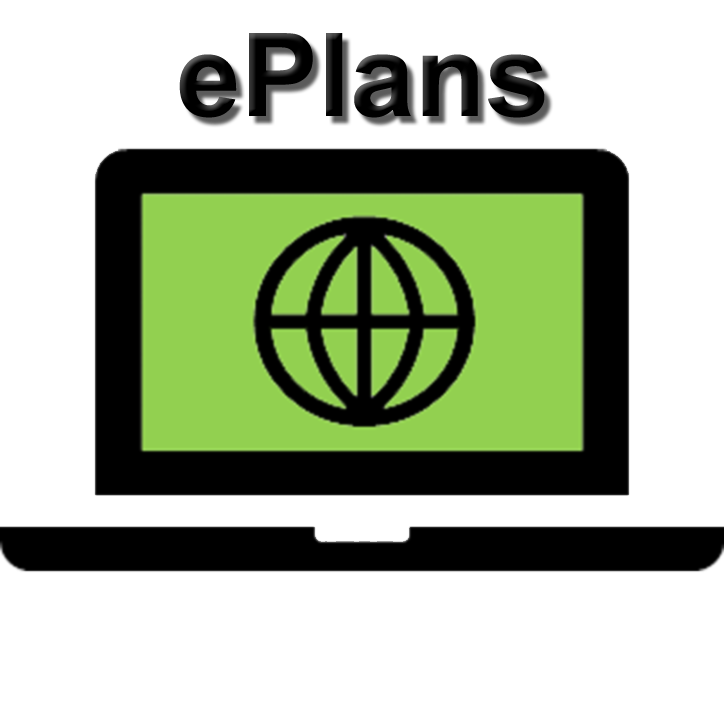 Uploaded pages
Once you have uploaded your drawings, you will be able to view a thumbnail version of each page in the "Drawings" folder. This is a good time to review your naming convention and ensure the pages have uploaded successfully.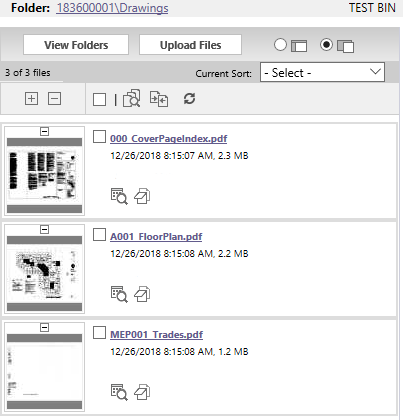 Notify Fairfax County
Once you have uploaded all necessary plans and documentation, you must complete the task by scrolling to the bottom of the upload page, checking the box beside "Upload Task Complete" and clicking the "Upload Complete – Notify Fairfax County" button. You MUST click this button to initiate a Fairfax County plan review.
Track your plan
Once your plan has been submitted, you can track the status and view comments through FIDO or ProjectDox. In ProjectDox, click on the "Project Reports" button. You can view the status of the plans with the "Workflow Routing Slip" and view comments with the "Review Details Report".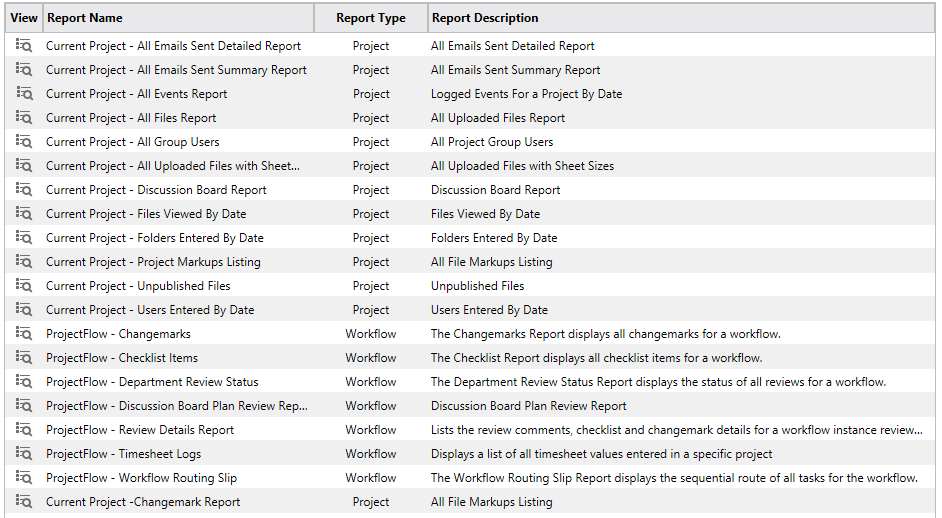 Plan review comments
Failed reviews will come back to all applicants as a new task. Comments made directly on the drawings are referred to as changemarks and will be color coded by discipline; see the image below.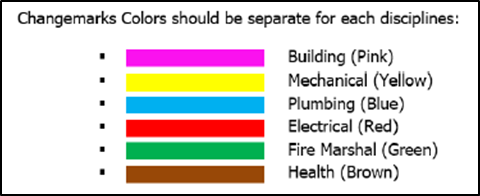 Resubmissions
When you have comments that require drawings to be corrected, you MUST resubmit the drawings or documents with the exact FILE NAME as the original submission. Versions are indicated by the red "V" and version number beside the filename.  Failure to use exact filename may delay permit issuance.