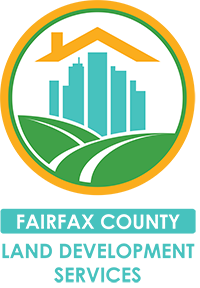 On March 19, 2019, the Board of Supervisors adopted amendments to Appendix Q (Land Development Services Fee Schedule) of The Code of the County of Fairfax, Virginia.  The amendments:
Update the fee structure for site-related plans, enabling Land Development Services (LDS) to review certain plans electronically.
Add a four percent technology surcharge on LDS fees (building and site related permits, etc.) and certain fire marshal fees. This revenue will be deposited into a dedicated project in the Information Technology Fund to fund future technology improvements.
Initiate a digitization fee for paper plans submitted for designated electronic plan types.
Accomplish other minor fee revisions.
The amendments became effective at 12:01 a.m. on March 20, 2019. The technology surcharge will not be implemented until July 1, 2019. The digitization fee will also be implemented later this year. LDS will announce the date in a future announcement.
Important Note: The fee changes for site-related plans apply to electronic AND paper submissions for ALL site-related plans. Find out more about the changes to site-related fees.
Please find a copy of the staff report and amendments here: https://www.fairfaxcounty.gov/landdevelopment/public-facilities-manual-and-code-amendments.
If you have any questions, please contact the Site Development and Inspections Division at 703-324-1720, TTY 711.
Contact Information
Public Information Officer
Fairfax County Land Development Services
12055 Government Center Pkwy., Suite 659
Fairfax, VA 22035
T: 703-324-2743
anne.cissel@fairfaxcounty.gov