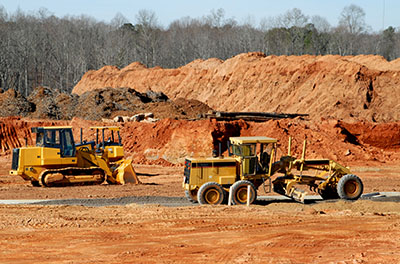 To streamline the process of reporting potential problems at Fairfax County construction sites, Land Development Services (LDS) has upgraded its online Site Construction Complaint system by implementing Geographic Information Systems (GIS). The public can now file a complaint and identify on the map the exact location of the complaint. This will ensure that LDS staff can efficiently and quickly respond to the issue.
A Site Construction Complaint Report web map will show all complaints submitted during the past 30 days. The public can use this map to track the status and resolution for all site construction complaints. The construction phone hotline will also still be available for filing complaints and those complaints will also be viewable in the Site Construction Complaint Report web map.
Call the construction hotline at 703-324-7470 or file online. On-call inspectors will assess and address issues like:
Malfunctioning erosion and sedimentation controls
Drainage problems
Tracked mud on the roadway
Construction activity within a tree-save area
Any activities that may harm the environment or cause safety risks or damage another property
Online complaints will be addressed the next regularly scheduled business day.
Never trespass on private property to get pictures or investigate a development project.
These complaints are for active, permitted construction only. Complaints about non-permitted construction should be submitted to the Department of Code Compliance (DCC) on the Community Complaint webpage. 
Contact Information
Public Information Officer
Fairfax County Land Development Services
12055 Government Center Pkwy., Suite 659
Fairfax, VA 22035
T: 703-324-2743
anne.cissel@fairfaxcounty.gov