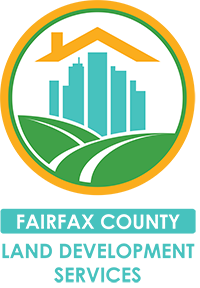 Despite the ongoing pandemic and closing the Herrity Building to the public, the agency has worked to reinvent our business to continue the essential services of issuing permits, conducting plan reviews and performing inspections. We understand these services are critical to your projects, your businesses and our community. To that end, we have dramatically changed the way we do business. We realize these changes were abrupt and not altogether a smooth experience for either the user or the county staff. Notwithstanding, we have become more proficient with these changes each day. You can look forward to greater proficiency and enhanced submission tools in the coming weeks. 
Two weeks ago, we relaunched our Operational Status page, which coalesced disparate submission instructions into a more user-centric focal point. This should be your "go to" place for up-to-date information on the "hows" of submissions as well as expected timelines. In early June, we updated our ProjectDox system platform which seems to have eliminated many of the bugs hampering our ability to process plan reviews. In the coming weeks we will rebuild our phone system and create an appointment calendar for virtual appointments. And in September we will launch ten additional building plan types into ProjectDox separating them from the Single Family Dwelling (SFD) plan type we now use. We knew shoehorning many submission types into SFDs would be confusing from the start, but we had no way to implement electronic submissions otherwise in such a short time frame. Through all of this we continue to monitor submissions and process times day in and day out to shift resources and adjust processes to better manage workloads. Each of these changes are aimed at serving you better. As a result, in the coming weeks you will see our response and processing times improve. 
Looking Forward
Whenever the Herrity Building reopens to the public, and no date has been determined for that, LDS will remain 100 percent electronic for obtaining permits and submitting plans. As a result, the building plan review counter on the third floor will permanently close. Similarly, our second floor Information Center and supporting services will morph to support the all-electronic process with only limited in-person interactions on the first floor of the Herrity Building at publicly accessible computers. To facilitate this manner of business, LDS has introduced online consultation requests to allow direct, virtual discussion with on-duty engineers and technicians for both site and building projects. Additionally, LDS will launch online training and virtual help for our customers.
We will continue to share important information about our work through our website and communications channels such as the Letter to Industry LISTSERV. We look forward to continuing our collaborative partnerships to improve the land development process in Fairfax County. Thank you again for your feedback and support.
In health and safety,
William D. Hicks, P.E.
Director, Land Development Services

Contact Name
Mary Mulrenan
Contact Information
Public Information Officer
Fairfax County Land Development Services
703-324-2743, TTY 711