Sheds, home-based businesses, and outdoor lighting on residential properties—these are some of the topics that will be discussed at the upcoming Zoning Open House on Monday, July 22, from 7 to 9 p.m.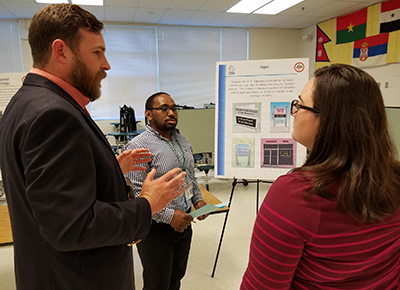 It will be held in the Fairfax County Government Center Forum, 12000 Government Center Parkway, Fairfax.
This is an opportunity to learn about possible zoning changes that may affect your neighborhood, and attendees will:
Hear a short presentation on proposed zoning changes.
Learn about how zoning affects land use and development.
Talk one-on-one with staff.
Ask questions about zoning issues.
Fairfax County is currently considering zoning changes related to:
Lighting: Limiting the color temperature for LED lights on single family properties and other revisions.'
Accessory structures: Changing the side and rear yard regulations related to accessory structures such as sheds, gazebos and children's play equipment.
Home-based businesses: Allowing a limited number of customers or clients to visit home-based business without requiring a public hearing.
Agritourism: Creating new uses related to agritourism, such as harvest-your-own activities, farm festivals and other special events.
Attendees also can learn about recently adopted zoning changes, including:
To learn more and for reasonable ADA accommodations, contact the Zoning Administration Division by email or call 703-324-1314, TTY 711.
#  #  #