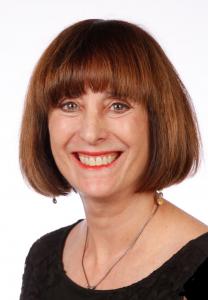 At its meeting on Tuesday, Nov. 20, the Board of Supervisors appointed Barbara Byron the director of a future department that will combine the Department of Planning and Zoning (DPZ) and the Office of Community Revitalization (OCR). The appointment is effective Dec. 10 to facilitate Byron's participation in the development of the new agency, which will be launched next year.
Byron has been the director of OCR since it was created in 2007. The agency is charged with the revitalization of Fairfax County's older commercial and mixed-use areas, including efforts to redevelop Tysons from an auto-oriented edge city into a pedestrian-oriented urban environment.  In addition, Byron has a primary role in the county's public/private partnerships, including the formulation of community development authorities and tax increment financing initiatives, such as the Mosaic at Merrifield development.  
Between 1986 and 2007, Byron was the director of the Zoning Evaluation Division in DPZ. In that position, she was responsible for direction and oversight of the nearly 500 rezoning, special exception, special permit and variance applications that are presented to and decided by the Board of Supervisors, Planning Commission and Board of Zoning Appeals each year. 
Fred Selden, the director of the Department of Planning and Zoning, is scheduled to retire in mid-2019. Work is underway to create a new department headed by Byron that will include the portfolios of both DPZ and OCR. This includes implementing the mixed-use plans for Tysons, Reston and the newly completed Embark Plan for Richmond Highway, in addition to creating a new vision for downtown McLean. 
The immediate plan for the merger includes developing a work plan to implement this organizational change, naming the new department and conducting extensive outreach to staff and various public and community constituencies. Implementation is intended to begin in the February/March 2019 time frame and be fully complete by July 1, 2019.
Prior to her experience in Fairfax County, Byron was an associate at EDAW, Inc., an international landscape architecture and planning firm.
Byron holds a master's in landscape architecture from the University of Virginia, and she is a member of the American Institute of Certified Planners. She will receive an annual salary of $192,388.77.