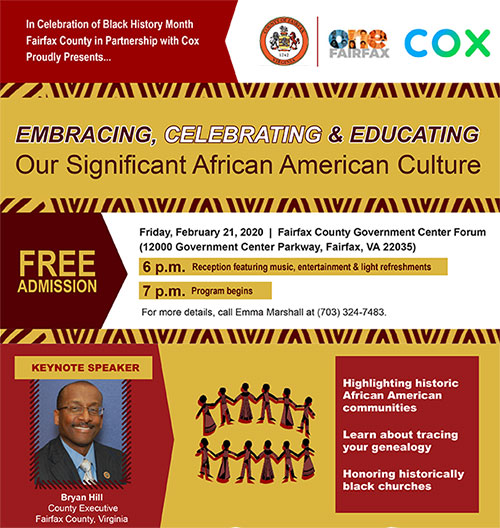 In celebration of Black History Month, Fairfax County, in partnership with Cox, proudly presents "Embracing, Celebrating and Educating: Our Significant African American Culture"  on Friday, Feb. 21. The free celebration at the Fairfax County Government Center begins at 6 p.m. with music, entertainment and light refreshments. The main program starts at 7 p.m. 
Fairfax County Executive Bryan Hill will be this year's keynote speaker. The evening's program will recognize historically black churches in Fairfax County, highlight historic African American communities and teach how to trace genealogy.
For questions or reasonable ADA accommodations, contact Emma Marshall, 703-324-7483, TTY 711.