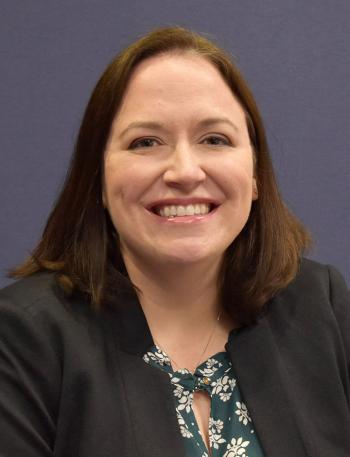 The Fairfax County Board of Supervisors appointed Christina C. Jackson as the director of the Department of Management and Budget (DMB) at their meeting on Tuesday, July 16. The appointment is effective July 20. Jackson has served as deputy director of the agency since November 2015.
Jackson has worked for Fairfax County for nearly 16 years, and previously served as DMB's budget services coordinator, where she was responsible for managing budget information at all stages of the development process, formulating long-term forecasts and ensuring compliance with legal requirements related to the budget. In that role she also served as a key member of the compensation work group that developed a new pay plan for county employees and helped manage the county's Lines of Business process. She began as a budget analyst in 2003.
As director, Jackson will oversee the agency responsible for coordination of the county's annual budget process, which includes the financial forecast, development of budget guidelines, review of agency and program requests, presentation of recommendations to the county executive and preparation of the multi-billion-dollar budget plan. DMB also manages bond sales and special financings and leads the coordination and development of the county's Capital Improvement Program.
Jackson holds a master's in public affairs from the University of North Carolina at Greensboro and a bachelor's in public policy studies from Duke University. She will receive an annual salary of $180,000.