The Fairfax County Board of Supervisors approved a Shared Mobility Device (SMD) ordinance on Nov. 19 that will govern devices such as e-scooters in Fairfax Coun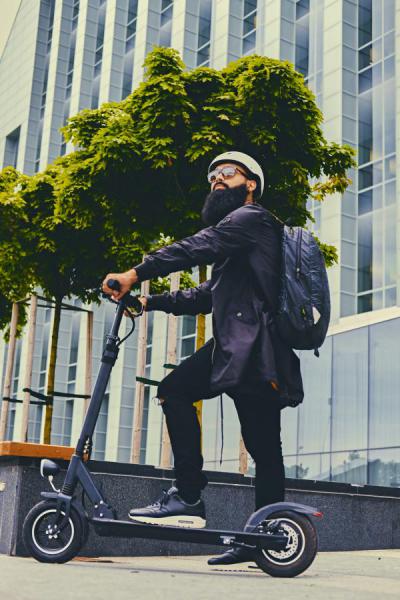 ty effective Jan. 1, 2020. In February of this year, the General Assembly passed a law permitting shared mobility devices in Virginia and gave local governments authority to establish regulations or a pilot program for these new devices.
Fairfax County's Department of Cable and Consumer Services will regulate the e-scooter and other SMD operators through a permitting process. Operators will be required to maintain certain fleet sizes with an initial maximum fleet of 300 devices per operator permit that can be increased to 600 devices per operator based on usage.
Rules of the Road
Like bicycles, e-scooters can be used on a highway, sidewalk, shared-use path, roadway, or crosswalk.   E-scooters in Fairfax County cannot be operated above 10 mph. Once riders reach their destination, they should leave the device parked in an area that does not impede normal car or foot traffic. If residents notice an e-scooter parked in an inappropriate place or left on private property, they can contact the device operator listed on the e-scooter and the operator must remove it.
Fairfax County staff will create a process for complaints about e-scooters and SMDs related to improper use or abandonment. Staff will coordinate implementation of the complaint process with bordering jurisdictions and present a summary in the first year of SMDs in early 2021.
In order to report any issues related to scooters and other shared devices, emails can be sent to consumer@fairfaxcounty.gov.
For more information on the SMD ordinance visit www.fairfaxcounty.gov/cableconsumer/csd/shared-mobility or call Fairfax County Department of Cable and Consumer Services at 703-324-5966, TTY 711.