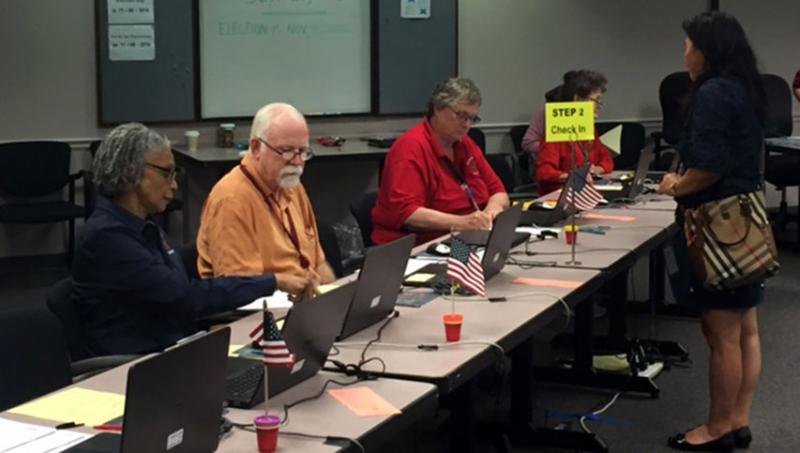 Fairfax County needs election officers for the Tuesday, June 11, 2019, Democratic primary election. There have been no calls for primaries by the Republican Party.
Apply now if you wish to work during this primary. For the best chance to receive a precinct assignment for the June primary election, apply by Monday, April 15.
Election officers must attend a three-hour training class before they can work at the polls. Training classes are offered at multiple locations around the county from April 9 through late May. Advance registration is required. No walk-ins are permitted.
Election officers are paid $175 for a full day, although officers also can volunteer their time.
The Office of Elections is also seeking bilingual officers who speak Korean and English or Vietnamese and English fluently. Bilingual election officers are especially needed in Annandale, Falls Church and Centreville.
For more information on becoming an election officer, visit the Office of Elections webpage or call the office at 703-324-4735, TTY 711.
#  #  #