The Fairfax County Board of Supervisors appointed Kambiz Agazi as the director of the new Office of Environmental and Energy Coordination, at its July 16, 2019, meeting. The appointment is effective July 20. Agazi is currently serving as the county's environmental coordinator.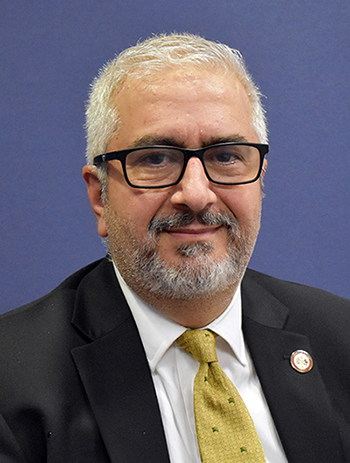 The office will be responsible for the cross-organizational development and implementation of effective environmental and energy policies, goals, programs and projects and engaging county departments, authorities, businesses and residents to advance environmental and energy priorities. This includes a:
Community-wide Energy and Climate Action Plan.
Goal to offset county energy use through locally generated green energy sources like solar.
Potential new land-use and green building policies to encourage environmentally sustainable development.
The new office was established by the Board of Supervisors as part of its adopted FY 2020 Budget in May.
Agazi has worked for the county for more than 20 years, and he was previously appointed as the county's first-ever environmental coordinator. In this position, he led the development of the county's major environmental initiatives, including the:
Agazi has doctorate in water resources engineering and is a registered professional engineer in Virginia.
He will receive an annual salary of $163,000.
#  #  #