Fairfax County will hold community meetings on May 8 and 10 as part of its overall effort to modernize its zoning ordinance, called zMOD. zMOD aims to make the county's 1970s-era zoning ordinance easier to use, and the project supports the county's strategic plan to grow and diversify its economy.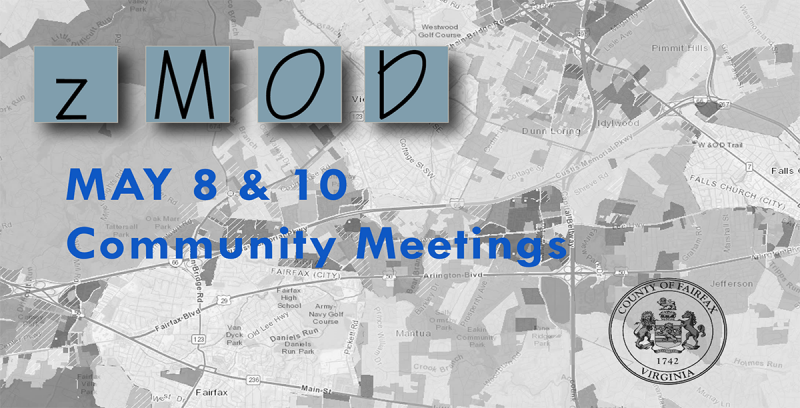 The meetings will provide more context to the zMOD project and will offer the community opportunities to provide feedback.
At the meetings, the county's consultant, Clarion Associates, will present its proposed restructuring of the ordinance to make it more user friendly. They also will present national trends in zoning ordinances, focusing on how the regulations are evolving to address new land uses while still ensuring residential neighborhood compatibility.
The May 8 meeting begins at 7 p.m. in the cafeteria at George Marshall High School, 7731 Leesburg Pike, Falls Church. On May 10, the meeting starts at 7 p.m. at the South County Center, Rooms A and B, 8350 Richmond Highway, Alexandria.
In addition to the two community meetings, Clarion will discuss this information with the Fairfax County Planning Commission on May 9 at 7:30 p.m. at the Fairfax County Government Center Board Auditorium. This public meeting will be televised live on Channel 16. Because this is a work session for the Planning Commission, there is no opportunity for public testimony or comment at this meeting.
The first community meeting for the project was held in January. To learn more, watch the video from this meeting and review the presentation.
For more information or reasonable ADA accommodations, contact the Fairfax County Office of Community Revitalization at 703-324-9300, TTY 711.
# # #