At its meeting on Jan. 22, the Board of Supervisors appointed Rachel O'Dwyer Flynn as deputy county executive. The appointment is effective Feb. 4. She replaces Rob Stalzer, who is now the city manager for the City of Fairfax.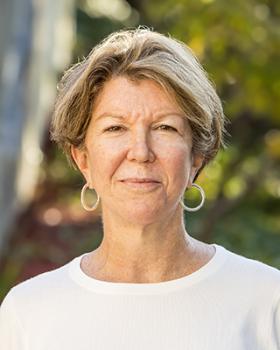 Flynn will oversee the Department of Public Works and Environmental Services, the Department of Transportation, the Park Authority, the Department of Code Compliance, Land Development Services and a future agency that will combine the Department of Planning and Zoning and the Office of Community Revitalization.
Flynn has 35 years of experience in both private and public organizations as an architect, urban planner, director of planning/building/economic development and a real estate development executive. She is currently the director of design management, planning and entitlements at Google, and from 2016-18, she was the vice president of FivePoint Communities.
Previously, Flynn served as the director of the Department of Planning and Building for the City of Oakland, Calif. from 2013-16; the director of planning for Otak International in Abu Dhabi from 2011-12; the director for the Department of Community Development for the City of Richmond from 2006-11; and the director of the Department of Community Planning and Development for the City of Lynchburg from 1998-2006.
Flynn has led efforts to develop award-winning master plans and city-wide general plans throughout her career. She has been honored with numerous awards from civic and professional organizations for implementing successful and complex plans, progressive environmental initiatives and innovative GIS/technology programs. 
Flynn holds a bachelor's in architecture and a master's in engineering management from Catholic University and a master's in public administration from Harvard University. She is a licensed architect and a member of the American Institute of Architects.  She will receive an annual salary of $215,000.