At its Oct. 30 meeting, the Board of Supervisors appointed Randy Bartlett the director of the Department of Public Works and Environmental Services (DPWES), effective Nov. 10. He succeeds James Patteson, who is retiring.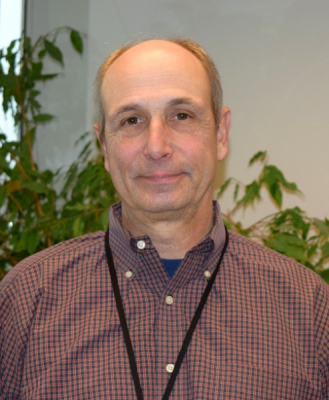 Bartlett has served as deputy director of DPWES since December 2005, overseeing the Stormwater and Wastewater Management Programs. Wastewater is composed of three branches: the Wastewater Planning and Monitoring Division, the Wastewater Collection Division and the Wastewater Treatment Division. Wastewater Management collects, treats, and monitors wastewater in compliance with all regulatory requirements, using state-of-the-art technology in the most effective manner. The business area has approximately 320 positions with a combined operating and capital budget of approximately $200 million. 
Stormwater Management is composed of two branches: Stormwater Planning and Stormwater Maintenance and Operations. The two divisions currently have approximately 170 positions with an operating and capital budget of $70 million. Stormwater Planning is responsible for coordinating compliance with the Municipal Separate Storm Sewer System (MS4) permit that is issued to the county and regulates the discharge of stormwater from the county-owned pipes, as well as the discharge of stormwater from county facilities. Stormwater Maintenance and Operations is responsible for inspection and enforcement of privately owned stormwater management facilities; maintenance of county-owned stormwater management facilities; inspection, maintenance and rehabilitation of the stormwater conveyance system; and response to flooding.
"It is an honor to be selected as the director of DPWES," said Bartlett. "As both a resident and an employee, I believe, under the leadership of the county board and the previous public works directors, the department has consistently provided a high level of service to Fairfax County residents and businesses. The infrastructure and services we provide are the backbone on which the county thrives, and the community has continually supported the investment required to maintain these critical systems. I will continue the department's longstanding commitment of supporting communities to ensure they are places where our children and their children will want to live and work."
Prior to joining Fairfax County, Bartlett held leadership positions in public works departments across Virginia in Arlington County, the Town of Blacksburg, the City of Bedford and Norfolk. In his new role, he will lead more than 1,000 full-time employees and oversee an annual budget of more than $250 million and a $3 billion capital improvement program budget.
Bartlett has a bachelor's degree in civil engineering from Virginia Tech University. He will receive an annual salary of $201,822.40.