Fairfax County's Urban Forest Management Division continued its tree planting program last week in partnership with Fairfax County Public Schools. UFMD staff Linda Barfield and Hugh Whitehead and Mark Moseley, STEAM Resource Teacher and Get2Green Advisor at Dogwood Elementary School, were joined by Fairfax County Tree Stewards Joyce Harris and Kim Schauer to work with second and fifth-graders at Dogwood ES to plant eight trees on the school's grounds.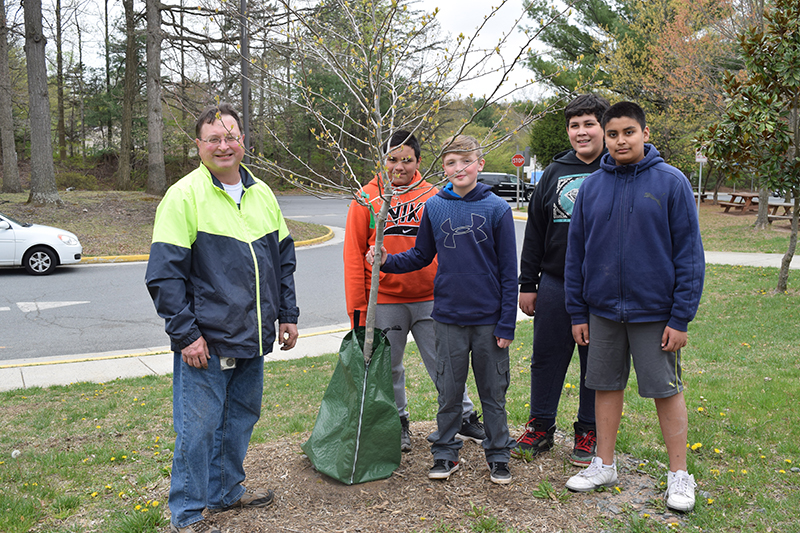 This was the second phase of a planting project for Dogwood ES, which began last fall. The trees included five river birches planted adjacent to the playground, two American beech trees in front of the main building, and a flowering dogwood at the entrance to the school.
Students learned how to correctly plant a tree and some of the many benefits of trees, such as helping to control stormwater, improved air and water quality, increased property values, and creating habitat and food for wildlife.
Urban Forest Management is a division of the Stormwater Management Program, which is run by the Department of Public and Environmental Services. The planting event is one of many in which subject matter experts from DPWES partner with FCPS to offer experiential learning opportunities to students.