Fairfax County's wastewater treatment plant achieved perfect compliance with its National Pollutant Discharge Elimination System permit in 2017. This marks the 20th consecutive year the Noman M. Cole, Jr. Pollution Control Plant in Lorton, Va., has earned the Platinum Peak Performance Award from the National Association of Clean Water Agencies.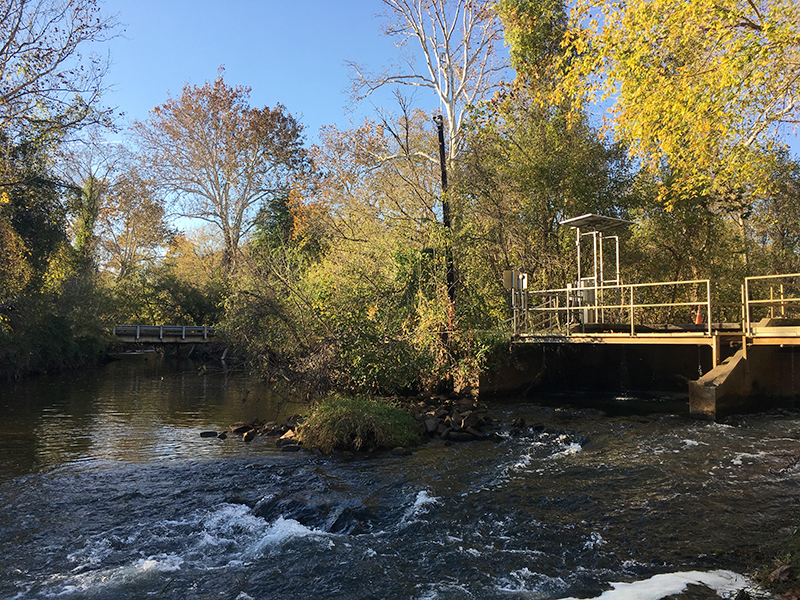 NACWA's Peak Performance Awards recognize member agency facilities for excellence in wastewater treatment and recognizes the commitment, innovation, and achievements of individuals and public agencies in the clean water community. This is the 34th time NACWA has recognized the program for its performance.
Wastewater Treatment Division Director Mike McGrath says the accomplishment is significant because only two dozen of the nation's 16,500 wastewater treatment plants have a compliance record 20 years or longer. "It takes hard work to keep all of the pieces working to make this happen," he said. Achieving 100 percent permit compliance means the treated water, or effluent, discharged into the plant's receiving waters does not create public health problems or harm the environment.
To be eligible for a Platinum Peak Performance Award, Fairfax County's wastewater treatment facility must conduct more than 6,700 tests to verify compliance with the Clean Water Act. More than 30 years of extensive environmental monitoring in Pohick Creek and Gunston Cove has shown that aquatic ecosystems are thriving.
McGrath says only a few employees have worked at the plant during the two decades of award-winning compliance. "In keeping the legacy going, I have been impressed with how new employees have stepped in and how experienced employees have mentored new staff," he said.
The Wastewater Management Program is operated by the Department of Public Works and Environmental Services. The sanitary sewer system, one of the nation's largest, covering 234 square miles, includes more than 3,400 miles of pipes which convey more than 100,000 gallons of wastewater every day from 340,000 residents and businesses.
A new report, titled Sustaining the Environment and Protecting Public Health, describes the Wastewater Management Program's efforts to protect, restore, and enhance water quality in Northern Virginia.
Contact Name
Matthew Kaiser, public information officer