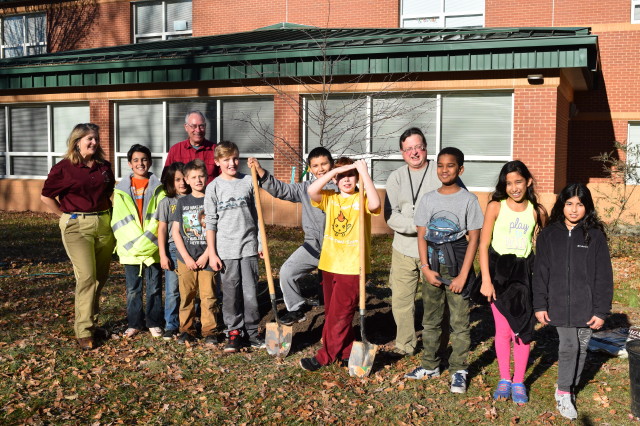 Urban forester Hugh Whitehead says it is important to provide adequate space for trees in urban development projects, a concept known as urban greening.
"Potential benefits of urban greening include improved mental and physical health; improved air quality, stormwater management, water quality, and public safety; strengthened economics, and improved social well-being," Hugh said. "Urban greening contributes to the achievement of many of the goals of successful urbanization, including: diverse, accessible transportation options such as walking, biking and using public transit; a network of parks, open spaces and trails; and balancing the need for infrastructure with opportunities for strengthening our economy and development," he said.
People have long recognized that nature in cities and towns provides beauty and respite. Pieter Anthony Sheehan, director of the Fairfax County Health Department's division of environmental health, says, "Urban forests play an extremely important, multifaceted role in maintaining and improving not only the economic and environmental quality conditions of communities but the health of their inhabitants."
Increased urbanization does not and should not preclude nature. Urban greening creates more sustainable urban environments for everyone to enjoy.