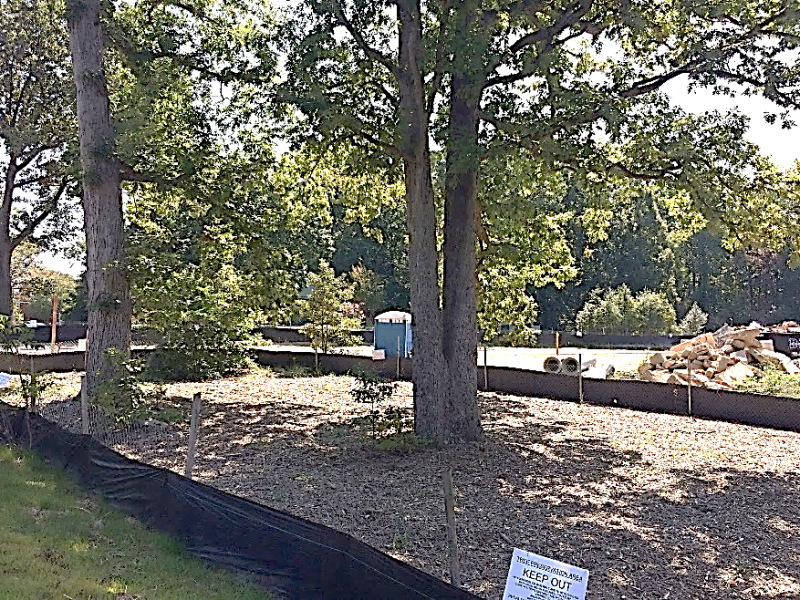 Construction is a necessary part of creating a livable environment for people in and around cities. Trees provide significant benefits to the environment and enrich neighborhoods and streets. Construction of new homes and other buildings creates a disturbance which can stress, damage or kill trees. Large, mature trees and species with sensitive roots are most susceptible to construction damage.
When improperly managed, trees on construction sites may become high risk or hazardous as they may not be able to handle construction stress and may die.
Certain practices during construction can help minimize the disturbance that may negatively affect trees. Tree protection fences (pictured) are one of the best ways to protect tree roots from erosion, soil compaction and heavy equipment damage.
Urban foresters in Fairfax County work with developers to use sustainable practices to retain tree canopy and plant new trees to maximize the benefits of a healthy urban forest. Residents can help by controlling invasive plant species that adversely affect existing and newly planted trees and may lead to further stress.
Please see more information about trees and how they are managed in Fairfax County, or call the urban forester of the day at 703-324-1770, TTY 711.