Three capital improvement projects managed by the Fairfax County Department of Public Works and Environmental Services have been selected to receive the 2020 American Public Works Association Mid-Atlantic Chapter's Project of the Year Award: the Cottage Street Emergency Sewer Repair project, the Vesper Street Shared Use Path, and the Herndon Station Metro Garage. The awards program recognizes excellence in management, administration, and implementation of public works projects. In addition to the three projects of the year, the Lewinsville Center and the Bailey's Shelter and Supportive Housing projects received honorable mentions.
Projects are judged based on several factors:
Good construction management
Safety performance
Community relations
Environmental protection
Unusual accomplishments under adverse conditions
Exceptional efforts and innovations
Sustainability
All five projects have also been endorsed by the chapter and submitted for consideration in APWA's national awards program. Awards will be presented during a ceremony on Thursday, May 7, at the APWA Mid-Atlantic Chapter Conference and Equipment Show in Virginia Beach, Virginia.
Project of the Year Winners
Cottage Street Emergency Sewer Repair
Category: Disaster or Emergency Construction/Repair – Less than $5 Million.
General contractor: Flippo Construction Company, Inc.
Design consultant: Dewberry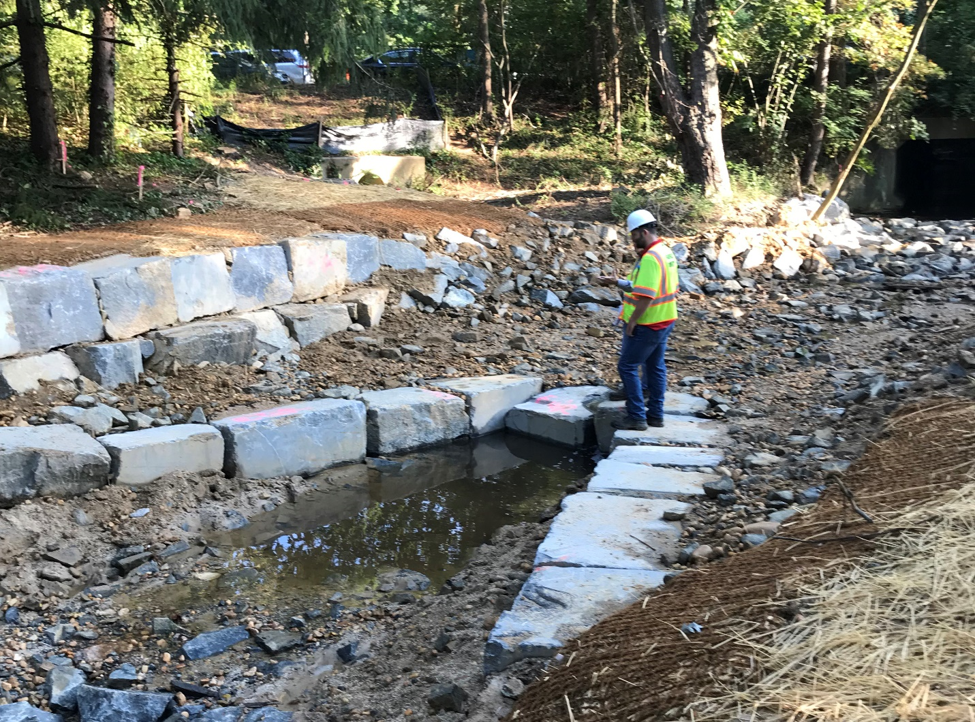 This project repaired a collapsed sanitary sewer pipe that crosses Long Branch east of the Town of Vienna. Severe erosion undermined the existing pipe and its concrete encasement. The broken pipe was bypassed to prevent further environmental impacts, and wastewater service was not interrupted. The permanent solution included a new manhole, ductile iron pipe encased in steel and concrete, drainage controls, and stream stabilization.
Vesper Street Shared Use Path
Category: Transportation – Less than $5 Million.
Engineering firms: Rinker Design Associates, Whitman Requardt & Associates, and Volkert Incorporated
General contractor: A & M Concrete Corporation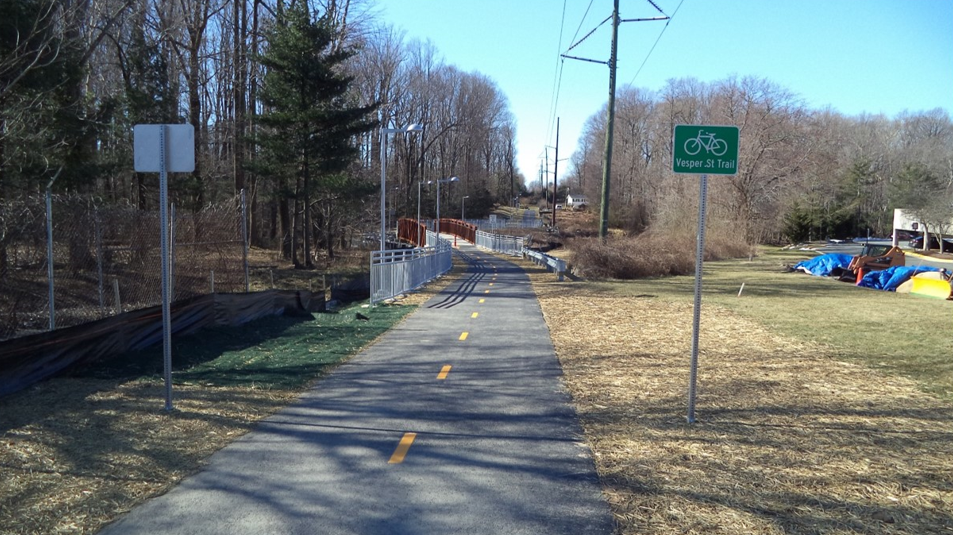 This project included construction of approximately 2,030 feet of 10-foot-wide asphalt shared use path to provide direct access to the Tysons Spring Hill Metro Station. The project included a 90-foot-long pedestrian bridge over Old Courthouse Spring Branch, storm water drainage, asphalt paving, pedestrian lighting, handrail, guardrail, bollards, pavement markings, and related signage. An opening ceremony was held April 16, 2019. (video)
Herndon Station Metro Garage
Category: Structures – Between $25M and $75M.
Architectural engineering: HGA Architects and Engineers
General contractor: Manhattan Construction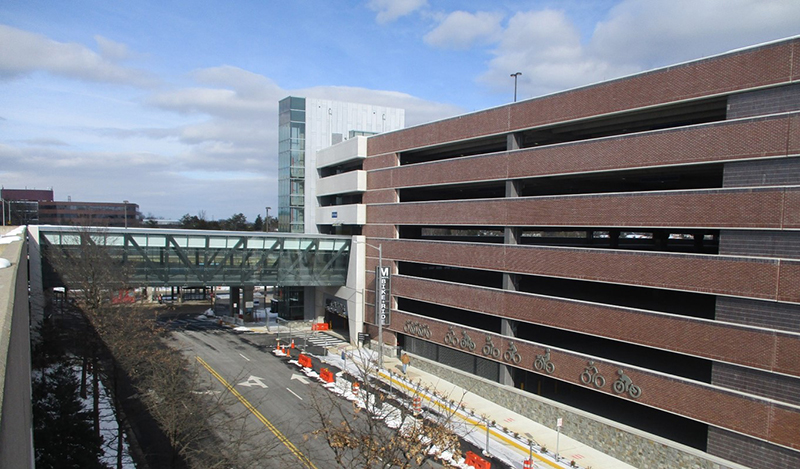 The new Herndon Station Metro Garage provides 2007 parking spaces for Silver Line Metrorail riders. The project included a pedestrian and vehicular bridge connection to the existing garage, pedestrian amenities, secure lockers and on-site bicycle racks, and stormwater management facilities. Sustainable design and construction features include LED lighting with sensors, energy efficient building systems, water-efficient fixtures, ventilation to provide healthy indoor air quality, building materials with high recycled content, and infrastructure to support future electric car charging stations. 
Honorable Mentions
Lewinsville Center (1611 Great Falls Street, McLean)
Category: Structures - $5M to $25M
Architect: Grimm + Parker Architects
General contractor: Branch & Associates, Inc.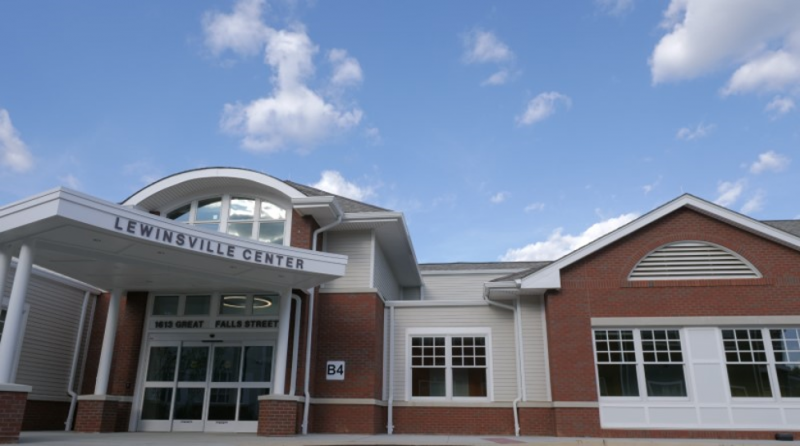 The new 32,000 square-foot Lewinsville Center is home to the Lewinsville Senior Center, Lewinsville Adult Day Health Care Center, Westgate Children's Center and Lewinsville Montessori School. The new 7,500 square-foot senior center is more than twice the size of the original center and is now a model of intergenerational synergy. It features a fitness room, technology access, and spacious gathering places for adults 50 and over to pursue fitness goals, take up new hobbies, and socialize. The Lewinsville Adult Day Health Care has specially designed features for memory care, including a gated, outdoor garden with a fountain, an indoor walking path, library, health clinic, and art room. The Lewinsville Montessori School and Westgate Child Care Center offer larger and more colorful spaces for children to play and learn. Site improvements included playgrounds, additional parking spaces, additional landscaping and screening and improved traffic circulation. An opening ceremony was held June 1, 2019. (video)
Bailey's Shelter and Supportive Housing (5914 Seminary Road, Falls Church)
Structures - $5M to $25M
Architectural engineering: LeMay Erickson Wilcox Architects
General contractor: Forrester Construction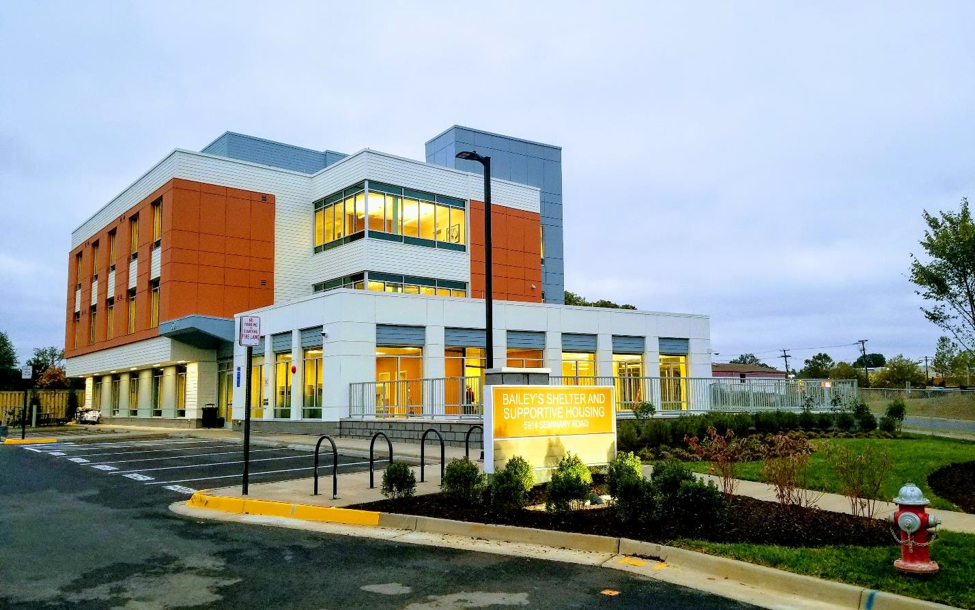 The Bailey's Shelter and Supportive Housing facility provides shelter, housing, medical care and supportive services for residents in need, in one building. The new facility is approximately 23,300 square feet and provides emergency shelter for 52 single individuals who are experiencing homeless, as well as 18 permanent supportive housing units combined with intensive services for the county's most vulnerable residents. A large activity room on the lower level can be used as the overflow sleeping location for the county's Hypothermia Prevention Program during the winter. The site provides parking for staff, clients, and visitors, outdoor areas for recreation, landscaping, stormwater management, service areas, and other associated site development features. An opening ceremony was held October 24, 2019. (video)
The Lewinsville Center and Bailey's Shelter and Supportive Housing were designed and constructed under the principles of the United States Green Building Council (USGBC), Leadership in Energy and Environmental Design (LEED®) program and are on track to achieve LEED® Silver certification, as required by county policy.