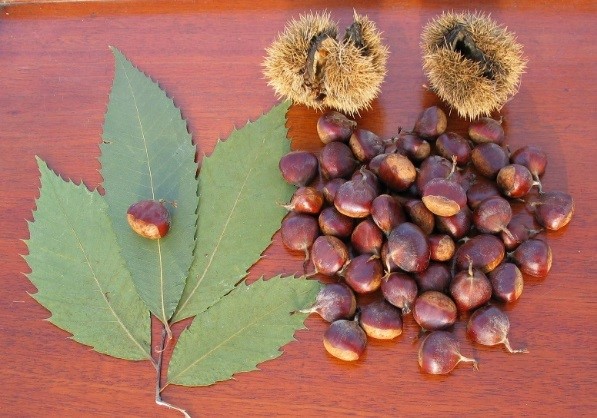 Very few people remember mature American chestnut trees, but before the introduction of a disease called chestnut blight, approximately 25 percent of the trees in eastern North American forests were American chestnuts.
The trees grew fast and large and produced tons of valuable fruits. They provided food for wildlife, livestock and people and were an important part of the economy, particularly in rural Appalachia. The wood was strong and rot resistant and was used for lumber, fencing, furniture, railroad ties and crafts.
In 1904, the chestnut trees in New York City parks began to die from a blight that spread from imported Chinese chestnut trees. Over the next 40 years, an estimated four billion American chestnut trees died from the disease, virtually eliminating the species from Maine to Georgia. Fortunately, the fungus does not affect the roots, so sprouts have emerged from stumps over the years and occasionally these sprouts produce viable seeds.
In 1983, The American Chestnut Foundation (TACF) was started with a mission to preserve and restore the species through a scientific breeding program. It has resulted in a program that has produced trees that combine blight-resistant traits of Chinese chestnuts and growth characteristics of the American chestnut. Several of these trees have been planted in the Fairfax County Government Center complex in cooperation with the Virginia chapter of TACF.
Trees are long-lived and therefore, breeding trials take a long time. Despite the challenges, there is a real hope to re-introduce a resistant variety of American chestnut into eastern forests and restore many of the past attributes that made these trees so valuable. If successful, this will impart tremendous economic, ecological and cultural benefits to the region.
For additional information please call the Fairfax County Urban Forest Management Division at 703-324-1770, TTY 711 or email pestmail@fairfaxcounty.gov.