~Ribbon cutting set for $100,000 two-year test project~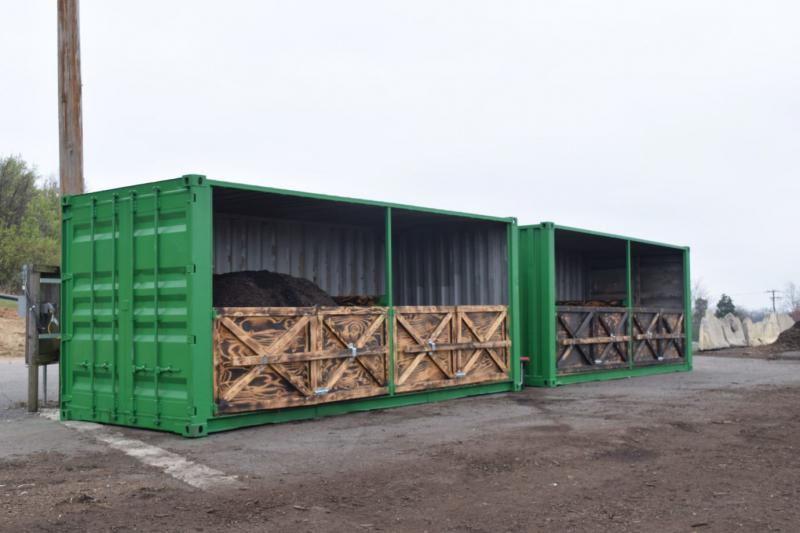 FAIRFAX COUNTY, Va. – Two 20 feet long sea containers have been placed at the I-66 Transfer Station for the county's new Compost Outpost pilot program. It is designed to create optimal conditions for composting and is a test facility to demonstrate small-scale, decentralized, organics processing.
Food scraps and yard waste from residents and county facilities will be placed inside the receptacles and converted into processed compost that can be used as a nutrient-rich soil amendment.
The two-year pilot was approved by the Department of Environmental Quality and aligns with the county's Zero Waste Policy by diverting food waste and other organics from municipal waste streams.
Over the course, the operational impacts, as well as the production of the finished compost will be assessed to determine the project's feasibility and efficacy.
The Compost Outpost pilot will cost approximately $100,000. It is funded by the county's Zero Waste Team and hosted by the Solid Waste Management Program and its partner, Compost Crew.
The media and invited guests are welcome to attend the ribbon cutting for this sustainability project.
| | |
| --- | --- |
| Date | Wednesday, April 5, 2023 (Rain Date: Friday, April 7) |
| Time | 11 a.m. |
| Location | I-66 Transfer Station | 4816 West Ox Rd. | Fairfax County, VA 22030 |
Please wear appropriate clothing and footwear, as this is a landfill/transfer station location. Safety vests will be provided.
Please confirm your attendance.
If you have questions about solid waste management or SWMP programs, contact us via email at trashmail@fairfaxcounty.gov