FAIRFAX COUNTY, Va. – The Fairfax County Board of Supervisors is offering a remedy to customers of the now defunct private trash collector Haulin' Trash LLC by authorizing a temporary suspension of disposal fees at the I-95 Landfill Complex and the I-66 Transfer Station. The waiver only includes the company's former county individual residential customers and will be in effect from December 7, 2022, until January 1, 2023.

To qualify for the waiver, residents must provide a Haulin' Trash bill as proof they were customers. Each facility opens 7 a.m. to 5 p.m. Monday through Friday and 7 a.m. to 4 p.m. Saturday and Sunday. Both sites will be closed on Sunday, January 1, in observance of New Year's Day.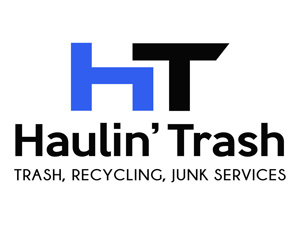 Last week Haulin' Trash, which served approximately 3,000 county residents, filed Chapter 7 Bankruptcy and abruptly went out of business, leaving customers with no immediate recourse other than to bring their trash to a county drop-off facility while they contract with other trash haulers and wait for their first pickup. In many cases, trash was already overflowing due to multiple missed pickups.
A list of licensed collection companies can be found on the Solid Waste Management Program webpages at: Permitted Solid Waste Collection Companies | Public Works and Environmental Services (fairfaxcounty.gov)
For consumer protection information, residents may contact the County's Consumer Affairs Branch at 703-222-8435 or via the online form at: https://dccs.powerappsportals.us/file-a-complaint/.