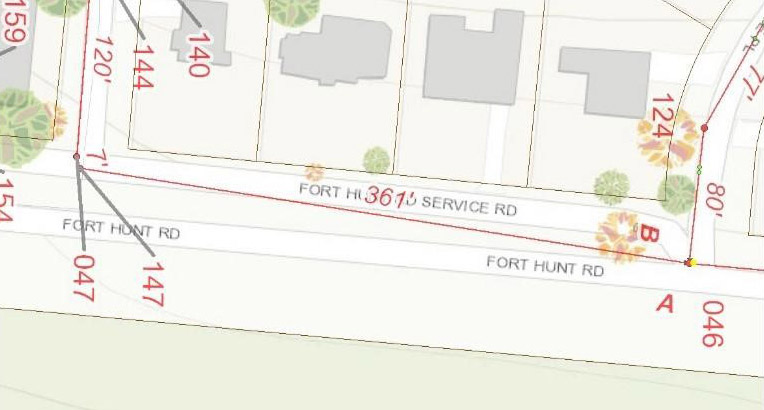 Updated: Thursday, June 11, 2020
On Friday, June 5, 2020, a broken sanitary sewer line and other damaged infrastructure were identified by county staff during a wastewater pipe inspection at the intersection of Fort Hunt Road and Hunting Cove Place in the Alexandria section of Fairfax County.
This area of Fairfax County was deemed appropriate to proactively inspect due to results from the county's enhanced risk management approach that attempts to prevent problems before they become apparent.
As of Tuesday, June 9 at 9 a.m. there has been no disruption of service to residents.
Public works employees visited homes near the project on June 8

discussed the project with residents and provided contact information
a letter to the community is being prepared

A water valve and a wastewater line were broken

Fairfax Water Authority has been alerted; they are working to repair the broken water valve
County engineers and contractors are on site planning the repair of the sanitary sewer line

A cleaning nozzle that was trapped in the line has been removed
A survey crew will be on site on Friday, June 12, 2020
For more information please email Information Officer Irene Haske or call 703-324-5821, TTY 711.