Much like someone who tidies up his or her property before putting it on the market, Fairfax County is making an effort to improve the curb appeal in five designated community revitalization districts, or CRDs. These mature commercial areas – Annandale, Bailey's Crossroads/Seven Corners, McLean, Richmond Highway Corridor, and Springfield – are located in densely populated areas, are accessible by public transportation, and are ripe for reinvestment and redevelopment. To attract projects that will inject aging CRDs with new economic vitality, an increased level of streetscape maintenance is needed – and expected.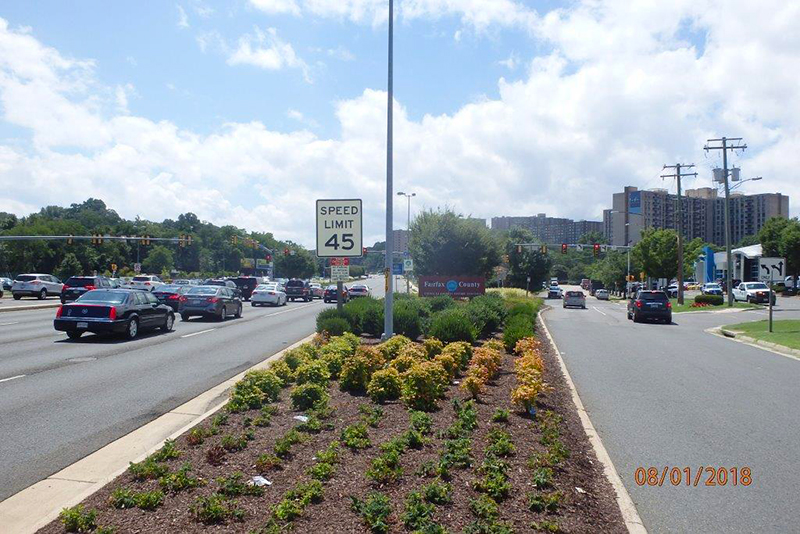 Along with conveniently located options for shopping, dining, and other services, residents desire streetscapes that are green and inviting, with colorful flowers and blooming shrubbery bursting from mulched beds, and tall shade trees. They want ornamental lighting and decorative pavers that add ambience and character, and they want clean streets and sidewalks that are free of weeds and trip hazards.
To meet high expectations from the community, in 2017 the Fairfax County Board of Supervisors approved an increase in responsibility for the Department of Public Works and Environmental Service's existing CRD maintenance program. Two full-time positions were established in 2018 to develop the program, with a focus on appearance, functionality, and public safety.
The Board of Supervisors adopted an infrastructure reinvestment strategy that dedicates a portion of carryover funds over five years to support prioritized critical infrastructure replacement and upgrades. The one-time injection of $1.3M to kick-start several major reinvestment projects has been beneficial; however, an annual reinvestment program is required.  The CRD program currently receives $900,000 annually to cover the two salaries, routine maintenance, and expanded services, such as street sweeping and the inclusion of selected high-priority Virginia Department of Transportation right-of-ways. The addition of areas previously maintained by VDOT has grown the CRD program's responsibility from approximately 800,000 square feet to 4.1 million square feet – a 414 percent increase!
The first thing the two program managers did was hire a consultant to inventory and assess all the features located inside the CRDs. The study took six months and has identified 28,000 features, including benches, bike racks, trees and bushes, bus shelters, bus stop signs, curb ramps, street and traffic signs, streetlights, trash cans, utility poles, handrails, fences, retaining walls, sidewalks, crosswalks, planting beds, tree grates, hardscape, and brick pavers. The CRD program is responsible for slightly more than half of the features, with the other half maintained by utilities or the private sector; however, full funding is necessary to meet this level of service.

The inventory and condition assessment provided the program managers with data to create tools that make locating maintenance needs and responding to complaints easier. "Our program was expanded to maintain more things, so we need to know what's out there, who maintains it, and what's the condition," said P.J. Tierno, one of the two program managers. "One of our challenges is to get through this data and mine out projects to move forward."
The program's success is already evident in the CRDs. Approximately 5,000 trip hazards will be removed by July. Nearly six and a half tons of debris was collected during the first cycle of sidewalk sweeping, which improves aesthetics, reduces the need to remove vegetation, and prevents dirt and debris from entering the storm drains. Some curbs and gutters have been repaired, a crosswalk has been restriped, and missing or damaged bus shelter panels have been replaced. A pedestrian bridge that was being used as a toilet was cleaned up, and plans are underway to alter the space to discourage this activity in the future, and by July, an eroding hillside will be repaired and protected with 52 feet of new handrail. The program is also helping identify streetlight outages during monthly inspections within CRDs.

Landscaping accounts for 95 percent of the maintenance in CRDs. This includes mowing, edging, mulching, and replacing trees and shrubbery. "Streetscapes aren't the best environment for things to grow. You have salt, sand, debris, and people, whether walking or driving, which takes a toll," said Tierno.
Replacing vegetation is particularly challenging. The availability of ornamental trees and shrubs varies from year to year among vendors, and often the ornamental varieties are not appropriate for Northern Virginia's climate or the conditions found in streetscapes. "The reality is, we struggle a lot with trying to replace plant species with ones that survive better, or are just more available," said Chris Mueller, program manager. "Climate, salt, and pedestrians wipe out whatever gets planted." It can be difficult to convince community members and elected officials to settle on plants that are easier to maintain and replace, but the program managers are trying. "We've been working to create palettes that are more sustainable, as well as more consistent across CRDs," said Mueller.

Brick pavers are another challenging feature to maintain. They become uprooted when planted near trees and can sink if there are drainage problems.  This creates trip hazards for pedestrians. Many pavers in CRDs are 15 to 20 years old and need resealing. Dyeing or painting pavers brings back their original color and characteristics.
Maintenance in each of the five CRDs is guided by input from the Office of Community Revitalization, the Board of Supervisors, and established community groups, and they all have a slightly different variation on what they expect to occur in CRDs. "Part of our challenge is balancing the needs and the wants of all these groups, while keeping the maintenance aspect as the main point for us," said Tierno.
With limited funding and staff, the CRD program managers must keep their attention focused within the boundaries of the CRDs. Responding to a maintenance request even one street over from a CRD boundary could result in a snowball effect, and the program is already at capacity. "We have had to say no, and it's not always comfortable," said Tierno. "We must be realistic and honor our mandate."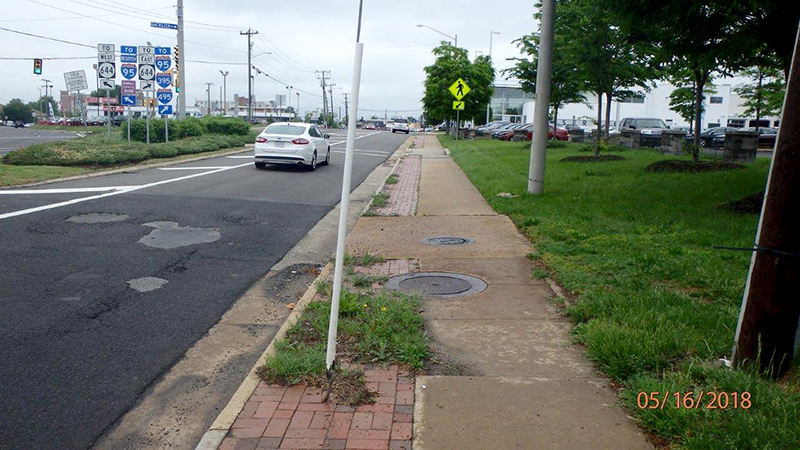 The line between maintenance and new construction can be confusing. For example, sidewalks in a CRD may be inexplicably unconnected, but the program is only responsible for maintaining the existing portions, not building new sidewalks. Requests for new construction are redirected to the appropriate entities. "There's a fine line between what is expected from us in the maintenance perspective versus new installation and new construction," said Tierno. "That's a big challenge for us, to draw those lines."
There are several realities that CRD program managers must face every day that require tenacity and determination. They juggle large scale projects and multiple contracts with routine maintenance. Companies go out of business; companies accept jobs but aren't equipped to do the work; or the work is completed too slowly or poorly. Much of the maintenance work isn't profitable. "Companies want the big jobs where they get the big profit margin," said Tierno. "Our jobs aren't always big. With only three to five large projects a year, we can't guarantee the workload they want."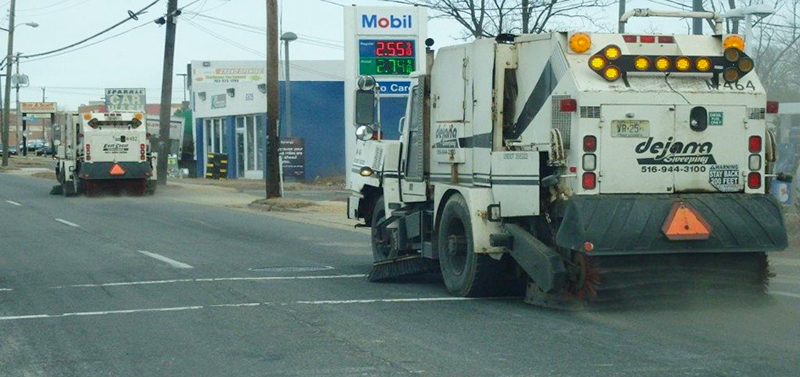 The program managers have learned that there also isn't enough capacity in the marketplace. "It seems like the pool is big, but then when you actually get down to it, people are too busy with other stuff to deal with it, or they're just not qualified to do it," said Mueller. One example is the difficulty in finding a company that can meet the program's goal of sweeping the streets every other month. To complete this important task, the program is coordinating with the county's Solid Waste Management Program, to use its street sweeper. The process has begun to build an incentive-based program for employees to complete the work. Program managers are determining lane miles and setting realistic expectations.
"One of our goals is to work with other business areas in the department to accomplish our shared mission of creating and preserving a sustainable community," said Hans Christensen, Solid Waste operations director. "When our director mentioned the CRD program needed assistance, we swept in to help, pun intended.  My hope is that we can use our new street sweeper and our talented heavy equipment operators to provide this service."
Now that the CRD program is partially funded and has dedicated staff, expectations from the community and elected officials are rising. The program managers respond to maintenance requests every day, but they are also realistic about what the program's limitations. "We're trying to get more proactive as we develop the program and get through the inventory, but the reality is there's always going to be things we have to react to because we can't be out there to see 4.1M square feet of area, to make sure everything is in tip-top shape at all times," said Tierno.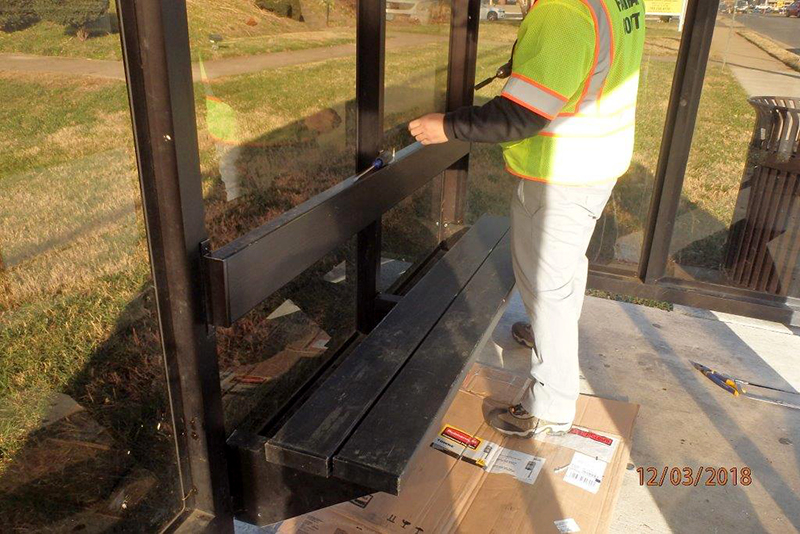 The CRD program managers live in the maintenance world, which is different from the world of aesthetics. They are focused on completing work quickly, but they understand delays happen. "If you haven't been in this style of job before, sometimes it's hard to recognize that those kinds of things can occur," said Tierno. "Projects take time to plan and execute, and a year may seem like a long time to people who want to see the work completed."
The expectation is that every plant is alive, every area is well kept, and grassy areas are mowed and edged, but with such a massive coverage area and limited resources, perfection at all times is unattainable. "People think if you send out a contractor, that contractor can do anything you need. But a landscaping contractor isn't going to go into the storm drains and clean them out. The expectation is that we can just make one call and things go away," said Tierno, snapping his fingers. "The reality is these take a lot longer."
Despite myriad challenges, the program managers have received positive feedback from board members, especially for removing trip hazards and making sidewalks safer. Business owners are happy with the enhanced maintenance levels, too. The program was awarded the Bailey's Crossroads Seven Corners Revitalization Corporation beautification award for repainting a historic windmill and providing landscaping at the clover leaf interchange.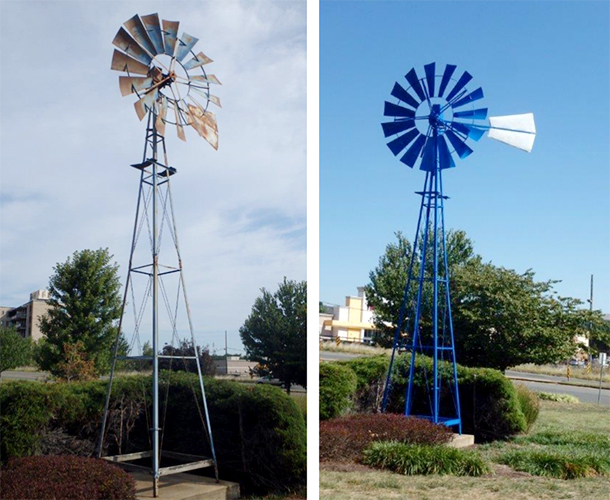 As the CRD maintenance program evolves and grows, the functionality, appearance, and public safety will continue to improve in these commercial areas that are so important to the county's economic success. The hope is that the enhanced maintenance levels will increase civic pride among residents and business owners and draw more reinvestment and redevelopment proposals, ensuring these areas continue to thrive for decades to come.

For more information on Community Revitalization Districts, visit the Office of Community Revitalization webpage.