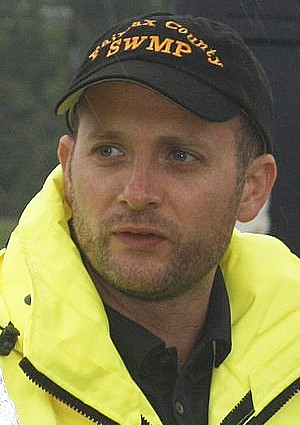 The Fairfax County Department of Public Works and Environmental Services (DPWES) is pleased to announce that Eric Forbes is the new Deputy Director leading the County's Solid Waste Management Program. Forbes has been serving as the Acting Deputy Director and his new position becomes effective on September 10. He replaces John Kellas who resigned in July to return to his home state of Minnesota after 9 years of service with DPWES.
Forbes' lifelong commitment to environmental awareness was forged early, growing up on the Chesapeake Bay and seeing firsthand the impact of pollution on the Bay's natural resources. His training in environmental management at George Mason University led him to Fairfax County Government in 2008, where he has initially served as an ecologist in Stormwater Management, then as the complex manager for Fairfax County's I-95 Landfill, and most recently as director of the Solid Waste Engineering and Environmental Compliance Division.
Forbes has been instrumental in developing innovative programs that connect ecology, County government operations, and public environmental awareness, and pioneering novel approaches to building a sustainable community. DPWES is confident that Forbes will not only be able to lead the department through the ongoing operational challenges posed by continued international supply chain disruptions, but also guide DPWES through a substantial Solid Waste Management Plan update to advance the County's sustainability and zero waste initiatives.
In response to his promotion, Forbes replied, "I'm excited and honored to be deputy director for Solid Waste and I'm looking forward to supporting our team who have a long tradition of providing critical waste services to our residents and businesses here in Fairfax County. Throughout my life I've always been passionate about environmental stewardship and working in Solid Waste Management fulfills my goal of making our community safe and sustainable. In my previous roles in DPWES, I've studied the health of our streams, worked on improving our outreach to residents, upgraded the environmental condition at our facilities, and ensured code compliance. Now I get the opportunity to work more closely with our Operations team to support them in safely delivering our services. I'll focus on working collaboratively with the team to accomplish our mission."