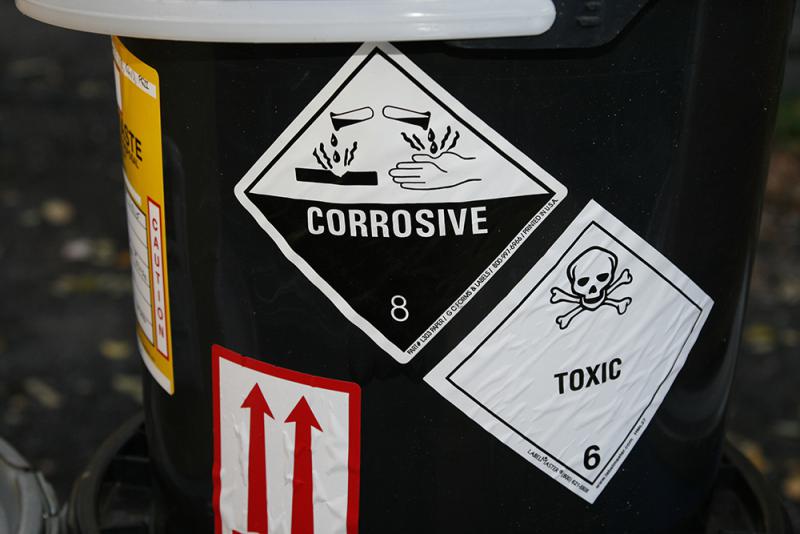 Fairfax County safely disposed of 366.85 tons (733,699 pounds) of household hazardous waste (HHW) in 2019, 12.5 percent more than was collected in 2018. More than 48,600 residents participated, dropping off consumer products that are toxic, ignitable, corrosive, and/or reactive. Collecting HHW separately from other municipal waste protects the environment by keeping potentially harmful compounds out of landfills and protects the workers who handle this material.
The 733,699 pounds of HHW includes solvents, oil-based paints, polychlorinated biphenyls (PCBs), pesticides (liquid and solid), aerosols, various non-pourable flammables, acid solutions, caustic (alkaline) solutions, ammonia solutions, miscellaneous lab packs (Fairfax County Department of Transportation hazard classes 2 through 9), compressed gas cylinders (excluding grill-sized propane cylinders) and fluorescent bulbs (crushed bulbs and intact compact fluorescents).
The HHW program disposed of 1,163,500 pounds (581.75 tons) of latex paint. This total excludes 73,080 pounds (36.54 tons) of reusable, high quality latex paint donated to Habitat for Humanity, an initiative implemented to support sustainable practices and reduce waste.
The 2019 total does not include nickel-cadmium (NiCad) batteries, nickel-metal hydride (NiMH) batteries, lithium batteries, lithium-ion batteries, mercury batteries, antifreeze, motor oil, ink/toner cartridges, electronics recycling (e-waste) and cooking oil.
The electronics recycling (e-waste) program disposed of 1,474,122.5 pounds (737.05 tons) of electronics waste and continues to increase participation.
Household hazardous waste is collected at two drop-off sites. Fairfax County residents are encouraged to bring their HHW to drop-off areas located at the I-66 transfer station on West Ox Road or to the I-95 landfill complex in Lorton. Small businesses that generate less than 220 pounds of HHW per month are encouraged to sign up for the VSQG program. Vendors recycle the material or safely dispose of it.
The program supports the objectives of the Board of Supervisors' Environmental Vision:
Encourage pollution prevention, source reduction, and waste minimization through public outreach and infrastructure.
Work with all sectors – residential, commercial and institutional – to divert as much material as possible from the waste stream. This will include encouraging construction and demolition debris recycling and green building principles.
Promote policies that make recycling as convenient as possible for all residents, particularly in the schools and in public spaces.
For questions or more information, call DPWES Public Works Environmental Services Specialist Daniel Brooks at 703-342-6361, TTY 711.