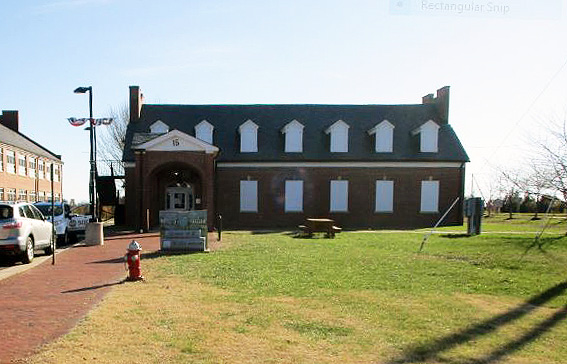 Fairfax County, VA – The county seeks to explore the lease potential of two vacant and underutilized buildings known as W13 and W15 on the 50-acre Workhouse Campus located at 9514 and 9517 Workhouse Way, Lorton, VA. The two buildings, at 4,500 square feet each, will be renovated and available for tenant fit out in the fall of 2021. The site between the structures will also be improved with dining plazas and native landscaping. 
The focus of the RFI is on the use and occupancy of one or both renovated buildings and seeks interested parties to establish and operate restaurants, craft beverage productions, tasting rooms or other uses that will contribute to the enhancement and activation of the campus.
Questions regarding the Requests for Expressions of Interest (RFI) may be submitted by email to WorkhouseCampus@fairfaxcounty.gov. Questions must be made on behalf of a prospective respondent and must include the requestor's name, email or mailing address, telephone number and the name of the prospective partner.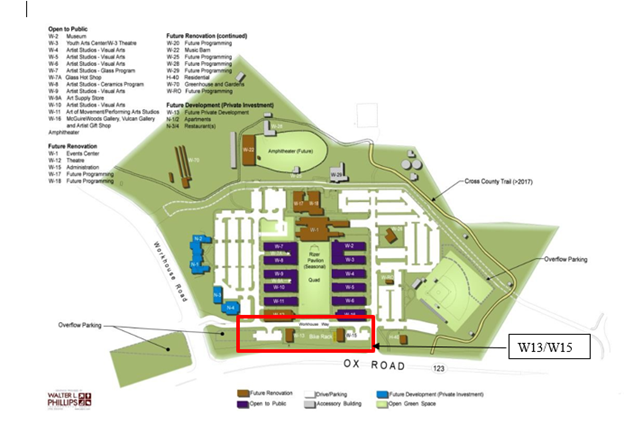 The campus contains numerous historic buildings formerly used to house and rehabilitate inmates. Buildings in use on the site have been adaptively reused and operate as the Workhouse Arts Center.
The campus vision is to establish a unique, widely recognized destination of choice, providing dynamic and engaging arts, cultural, educational and community-building experiences with unique economic development opportunities.
There are regularly scheduled classes, camps and art exhibitions and the campus is home to several large events including community farm markets, drive-in movies, fireworks, Brewfest and the annual Mount Vernon Days.
Workhouse Campus Buildings W13 & W15 (GF-000019-002)
Fairfax County owns the campus property which is listed in its entirety on the National Register of Historic Places.