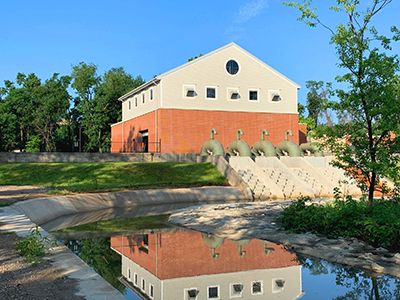 Fairfax County, VA - The Floodplain Management Plan Progress Report, July 2021 is available to the public and media. The progress report is part of the Northern Virginia Regional Hazard Mitigation Plan and is published annually by the staff of the Stormwater Planning Division, Department of Public Works and Environmental Services, Fairfax County.
Thirty flood mitigation actions are addressed in the report. An example includes Fairfax County Mitigation Action 8 (2017). Improve Fairfax County's Community Rating System (CRS) classification from Class 6 to Class 5 by documenting services that are being provided.
The Federal Emergency Management Agency's (FEMA) CRS management contractor conducted the five-year CRS verification audit on December 18, 2019. The county was notified by FEMA that it would remain a class 6 CRS community based on the results of the audit. Stormwater Planning Division staff will continue to evaluate opportunities for improving the county's CRS classification.
To obtain a copy of the 2021 Floodplain Management Plan Progress Report call 703-324-5500, TTY 711 or email SWPDmail@fairfaxcounty.gov.