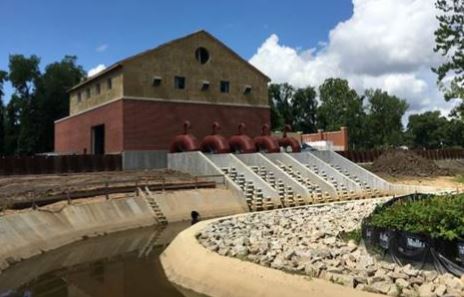 The Floodplain Management Plan Progress Report 2018 is available to the public and media. The progress report is part of the Northern Virginia Regional Hazard Mitigation Plan and is published annually by the staff of the Stormwater Planning Division, Department of Public Works and Environmental Services, Fairfax County.
Twenty-nine flood mitigation actions are addressed in the report. An example includes: Fairfax County Mitigation Action 2 (2006):
Continue to develop and implement flood proofing solutions for structures analyzing flood causes and responsibilities.
Huntington Levee
A contract to design a levee system to protect the Huntington community from flooding was awarded to an engineering consultant. Design work has been completed and construction began in February 2017. The project is estimated at $40 million and is scheduled to be completed in early 2019. Additional information may be accessed through the county website.
To obtain a copy of the Floodplain Management Plan Progress Report call 703-324-5500, TTY 711 or email SWPDmail@fairfaxcounty.gov.