YOU ARE CORDIALLY INVITED TO THE GROUNDBREAKING CEREMONY FOR WORKHOUSE BUILDINGS W13 AND W15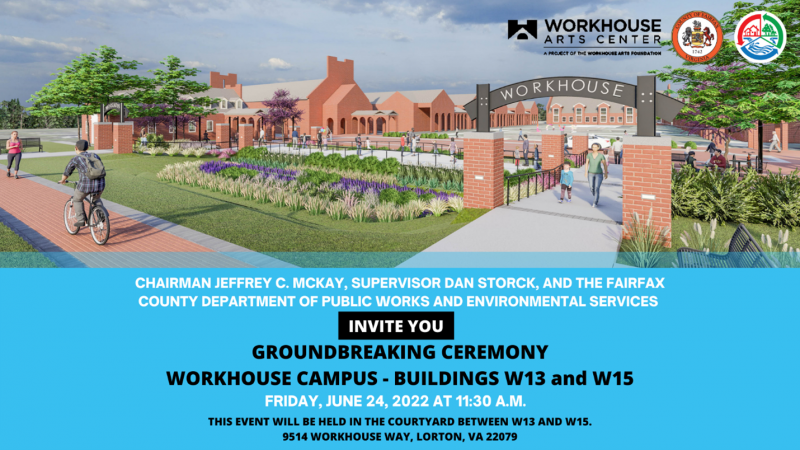 Fairfax County Board of Supervisors, Fairfax County Department of Public Works and Environmental Services, and Workhouse Arts Foundation, are excited to host the official groundbreaking ceremony for Workhouse Campus Buildings W13 and W15 project, Friday, June 24 at 11:30 a.m.
The event will be held in the courtyard between W13 and W15 located at 9514 Workhouse Way, Lorton, VA 22079. The Workhouse Campus is undergoing another exciting renovation to enhance the visitor experience and entice restaurants and breweries to open in two existing buildings.
The Buildings W13 and W15 project will restore two historic structures for future food and beverage tenant use. The project also includes natural landscaping and site enhancements in a shared courtyard as well as streetscape improvements along Ox Road.