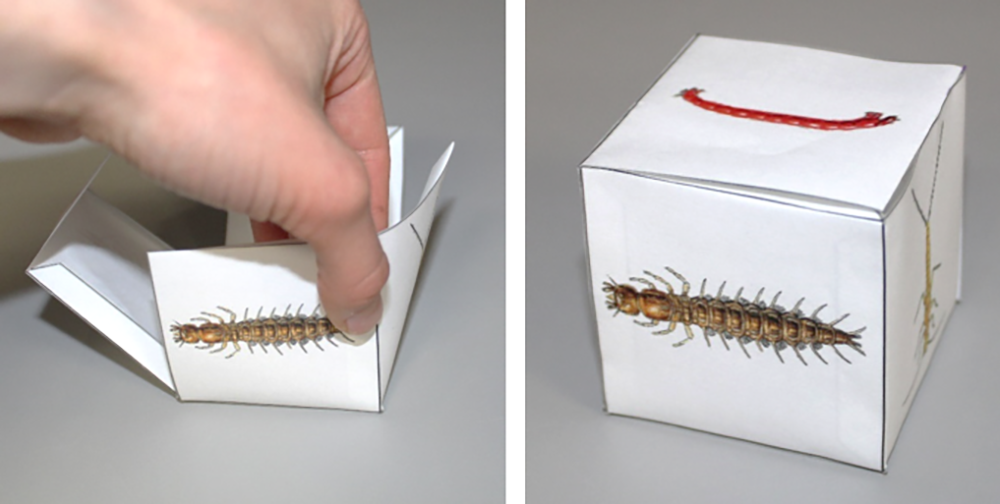 Want to explore a local stream from the comfort of your own home? Well, now you can!
With school-aged children out of the classroom, Fairfax County ecologists within the Watershed Education and Outreach (WEO) section of the Stormwater Planning Division have had to get creative. In an effort to continue to inspire students to become environmental stewards and connect them to their local watershed, ecologists have converted their award-winning Stream Critter Cub Lab into a free program that can be done anywhere—no classroom or stream required!
The Stream Critter Cube Lab introduces benthic macroinvertebrate (i.e. stream critter) monitoring and gives the students a few local streams to "monitor." The lab teaches students how to identify different stream organisms using a key and how to determine the health of a stream based on the critters they find. While some critters can tolerate pollution, others need clean water to survive. Based on the number of sensitive, moderate, and tolerant organisms in the sample, students give their stream a grade.
With the at-home version of this lab, adults and students can download a PDF of the lab from the WEO webpage. The lab is comprised of:
a guide with background information on stream critters, what they are, how we collect them, and what they can tell us about our streams,
a dichotomous key for identification of critters,
a datasheet,
and, of course, critter cubes! The lab includes templates for six cubes and a guide on how to put them together.
The Stream Critter Cube Lab recently won the Innovative Project Award from the Virginia Association of Environmental Education, a network of environmental education professionals working collaboratively to advance environmental and sustainability education in the Commonwealth.
Please visit the Watershed Education and Outreach website to print out your own free at-home Stream Critter Cube Lab or to learn about other environmental education programs.