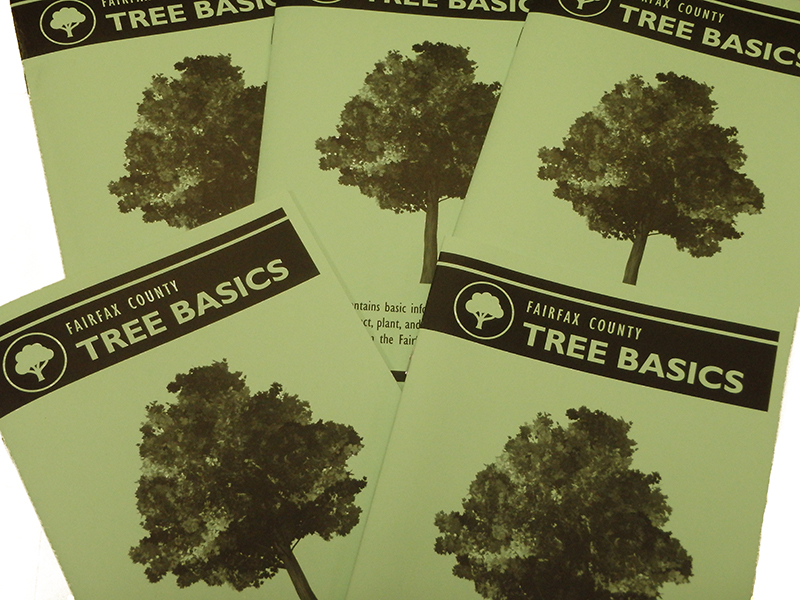 The Tree Basics booklet has been updated by county urban foresters and members of the Tree Commission and is available to the public in six languages: English; Chinese; Arabic; Korean; Spanish; and Vietnamese and may be downloaded at Fairfax County Tree Basics Booklet.
The booklet covers a number of tree care topics from the environmental benefits of trees, how to select the right tree and the right location, how to dig the hole (call 811 before digging) and plant the new tree, how to water and mulch and provide long term care.
Two important tips are stressed in the booklet:
Always choose trees that are native to the location. The Plant NOVA Natives on-line guide helps residents find the best tree for Northern Virginia hardiness zone 7a. Native trees support native wildlife.
Use care in selecting a tree; make sure there is space available for the tree to grow to its mature height and width. A tree that is planted too close to buildings or under power lines will become an obstacle in ten years.
To request a free Tree Basics booklet in one of the available languages write to treemail@fairfaxcounty.gov or call the Urban Forester of the Day at 703-324-1770, TTY 711 or Download A Booklet
For more information, visit trees in Fairfax County, call 703-324-1770.