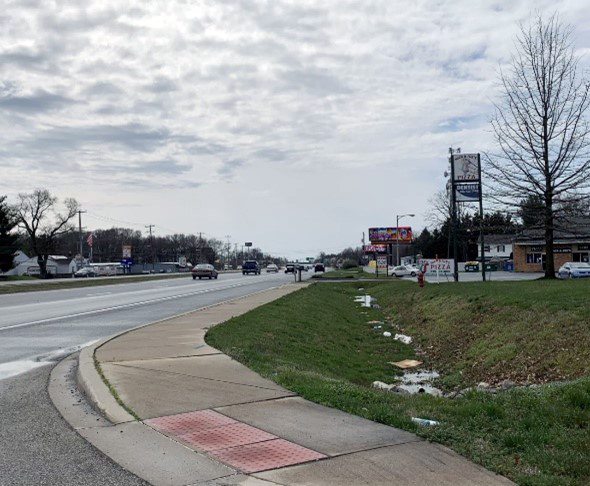 Uncovered loads can easily fall off or fly out of a car, truck, or trailer while being transported. This debris can be extremely dangerous. It also leads to pollution on the roadside. Debris from uncovered loads pollutes the land, contaminates waterways, and takes service personnel away from other critical functions to clear away obstacles and clear up the mess.
Flying debris can strike other vehicles, causing accidents that may result in serious injuries, and even fatalities. Even if there is no direct impact, flying debris can impair visibility or cause drivers to swerve, both of which can lead to a collision with other vehicles or stationary objects.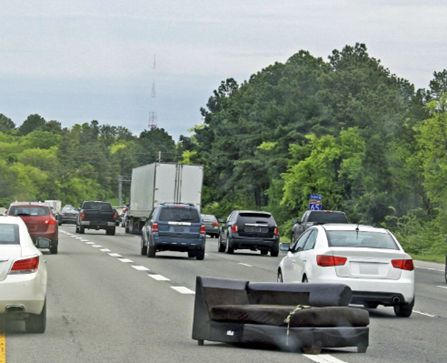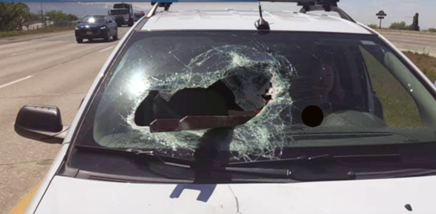 Bottom Line: Uncovered loads are an environmental hazard and a safety concern.
Fairfax County requires drivers to cover their load. This applies to:
Residents in personal vehicles,
Businesses self-hauling materials, and
Collectors delivering their routes for disposal.
Three Strikes and You're Out! Drivers with uncovered loads arriving at a county disposal site will be subject to a progressive enforcement process. A driver who is seen delivering their first uncovered load will receive a verbal warning; the second time, a written notice or citation; the third offense will result in the vehicle being turned away.
So please secure and cover your load! Tips and tricks to make this easier include:
✔   Tie down items with rope, bungee cords or adjustable straps. Tie large items directly to the vehicle or trailer.
✔   Cover your load with a sturdy, reinforced plastic or canvas tarp.
✔   Make sure brush and debris are not overhanging vehicle/trailer or dragging on the road.
✔   Put lighter weight items, such as empty cardboard boxes, at the bottom of the load.
✔   Don't overload. Keep material level with the top of truck bed or trailer.
✔   Always double check your load and be aware of it while driving!