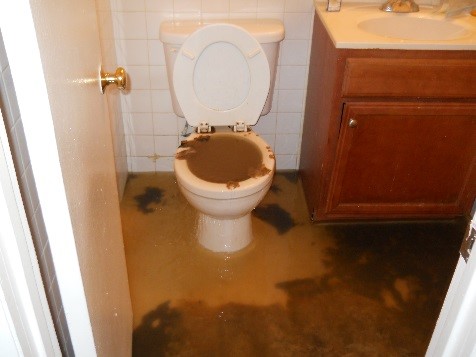 Keeping yourself and your children clean and virus free is extremely important during the Covid-19 pandemic. Fairfax County says no matter where you live – condo, house or apartment – you can avoid a disgusting sewer backup into your home by not flushing wipes down the toilet. The package may say 'flushable' but frequently they are not and will block your wastewater pipe and send all that nasty, dirty stuff right back at ya! Do you really want your toilet to back up into your home? Do you want to spend your hard-earned cash on a plumber? Assuming your answer is "NO!" don't put anything down the toilet except human waste and toilet paper. That means:
No wipes of any type
No paper towels
No cotton swabs
No feminine hygiene products
No dental floss
No tissue
Nothing except human waste and toilet paper may be flushed down the toilet
For more information about what not to flush, visit Preventing Backups and Overflows.