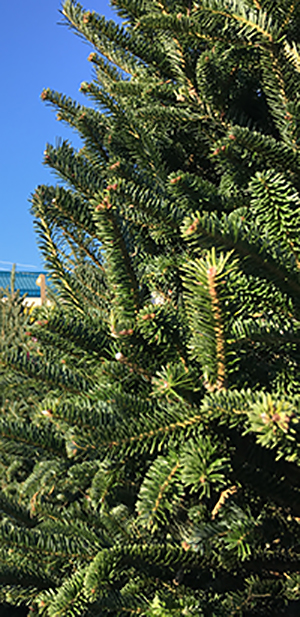 This holiday season, consider decorating your home with a living tree that you can later plant in your yard to enjoy for many years to come. Simply leave the tree's roots balled or covered in burlap, and place the tree in a container. Before moving the tree inside, allow the tree to adjust to cooler temperatures by storing it in an unheated garage or shed for a few days. Do this again when it's time to move the tree outside.
Remember, a living tree requires lots of water and will begin to grow after 10 days. Plant your tree immediately after the holidays, or place it in a shallow hole and cover with mulch until the ground thaws.
For more information, please contact the Fairfax County Urban Forest Management Division at treemail@fairfaxcounty.gov or 703-324-1770, TTY 711.