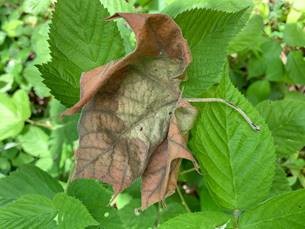 A fungal disease called anthracnose is attacking local sycamore trees. Residents may see what look to be dead trees in the midst of spring greenery.
Anthracnose is a chronic malady that affects branches and leaves which may show a worse symptomatic display during years that are cool and wet. The almost-bare branches may look unsightly with leaves that are crinkly, sparse or discolored. Anthracnose can manifest in spring as sparse leaf-out or in fall as early leaf-drop.
These symptoms are temporary.
There is no need for excessive concern or treatment as the affected trees will most likely re-grow their leaves.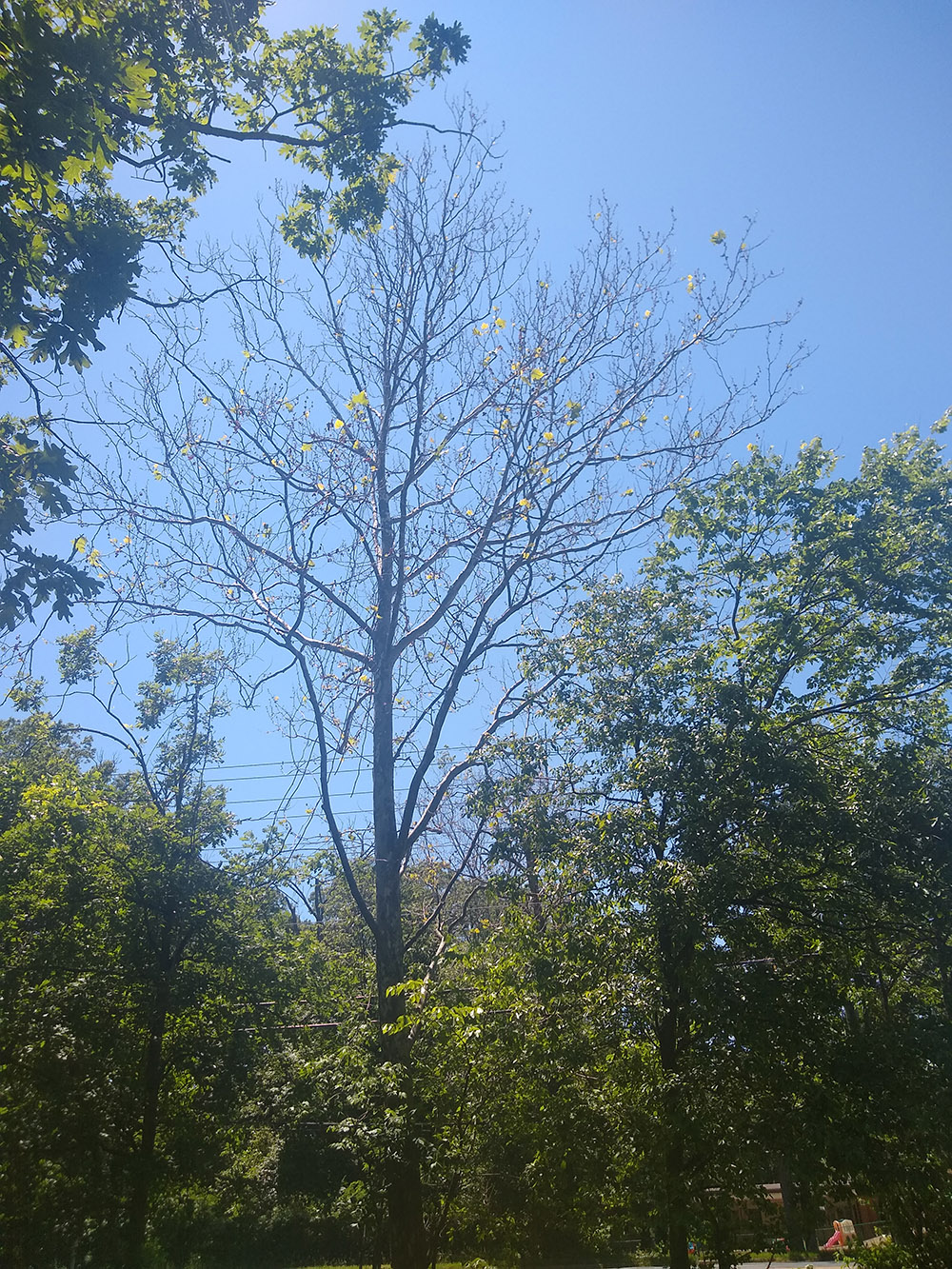 Occasionally, branches are chronically diseased and produce a tangled clutter of twigs known a witch's broom.
To prevent future anthracnose infections, rake up and remove leaves from the ground around the affected trees. These leaves may harbor fungal spores. Additionally, prune off and dispose of branches that have numerous cankers (fungal infections on the wood) or witch's brooms.
Trees that do not regrow their leaves by mid-summer may be in poor health generally and may need further monitoring.
Residents who are concerned about their trees or suspect their trees may have anthracnose should contact a certified arborist who may suggest systemic fungicide treatments. For more information about tree care or to obtain a copy of the Tree Basics Booklet (available in six languages) call the Urban Forester of the Day at 703-324-1770, TTY 711.