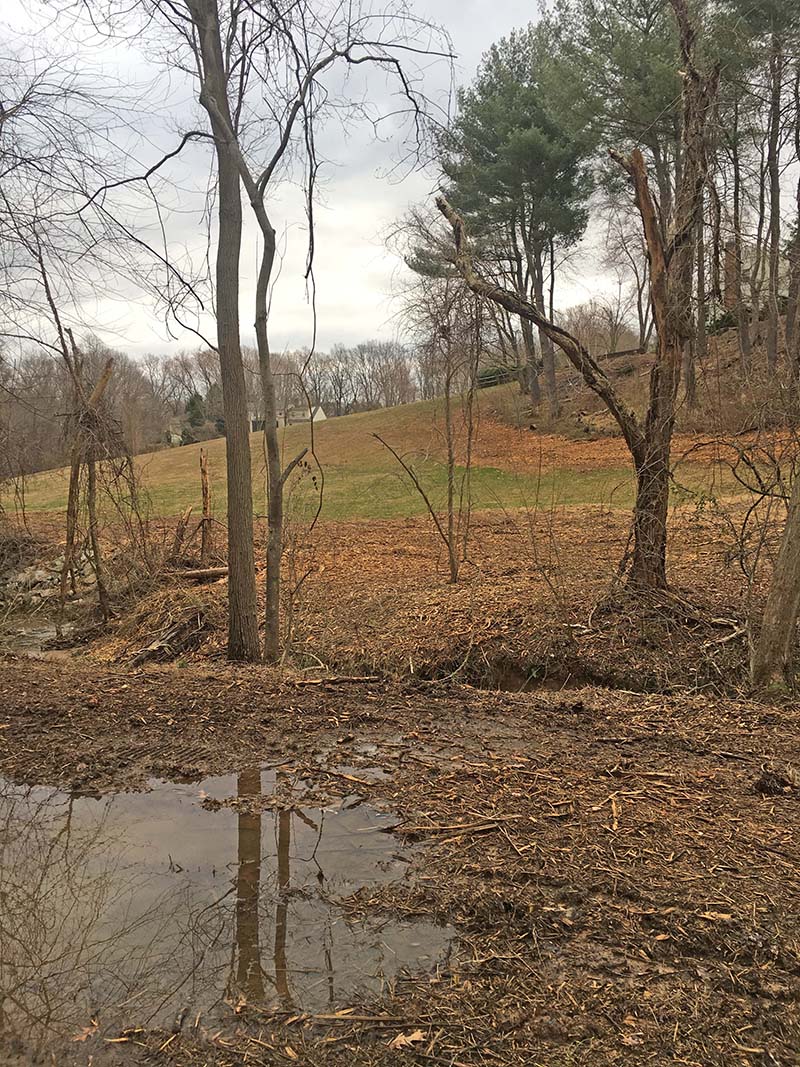 If you own property that is near a stream, it may be part of a network of preservation areas known as Chesapeake Bay Resource Protection Areas or RPAs.  RPAs have been established around coastal areas and tributaries in Virginia to protect water quality in the Chesapeake Bay.  RPAs were created by the Chesapeake Bay Preservation Act in 1988 which required the management of land development practices and land use planning.
What does this mean for property owners?  You may be restricted from land disturbance activities including tree or shrub removal or adding new landscaping.  Situations do arise where vegetation needs to be removed from a protected RPA, usually when a tree becomes a hazard to private property or the general public.  When this is the case, the property owner must request a waiver from the Department of Land Development Services (LDS) at 703- 222-0801, TTY 711, and fill out a vegetation removal application prior to any disturbance. As an approval condition of the waiver, property owners may be required to replace the tree(s) with guidance from the Urban Forest Management Division.
Conservation and preservation easements also exist to protect natural resources on privately owned land.  These easements are created during the development of new subdivisions and are regulated by staff of the Urban Forest Management Division.  The property owner must obtain the county's approval before disturbing any land or removing trees.
However, not all properties that have woodlots or that are near streams have these restrictions.  To determine if part or all of your property is within an RPA, contact the Urban Forest Management Division at 703-324-1770, TTY 711, or explore the Fairfax County Jade.
If you need to determine whether your property has a preservation or conservation easement, refer to your deed or call the Land Records Division at (703) 691-7320, TTY 711.