Fairfax County, Va. – The National Association of Counties (NACo) has presented the Watershed Education and Outreach (WEO) program with the 2021 Achievement Award for its program "ECO Video Series" in the Children and Youth category. WEO employees, in collaboration with Fairfax County Public Schools (FCPS), developed the group of video-learning materials on stream ecology and water quality. WEO is in the Department of Public Works and Environmental Services (DPWES) Stormwater Planning Division.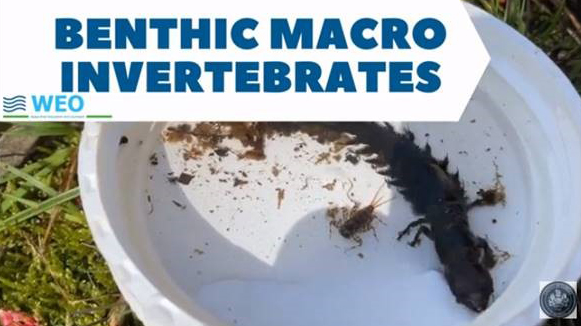 NACo President Gary Moore said, "Over the past year, county officials and frontline employees have demonstrated bold, inspirational leadership. This year's Achievement Award winning programs illustrate the innovative ways counties build healthy, safe and vibrant communities across America."
WEO continued its winning streak with an award from the Virginia Association of Counties for a publication developed in collaboration with Fairfax County Public Schools (FCPS) titled "My Field Journal". Distributed to 4th grade classes countywide, it contains lessons and activities such as: what's a storm drain; identifying organisms; learning how to do mapping; learning and identifying types of soils.
The journal also won a 2020 Achievement Award from the Virginia Association of Counties and was mentioned in an on-line article published by the American Public Works Association Mid-Atlantic Chapter.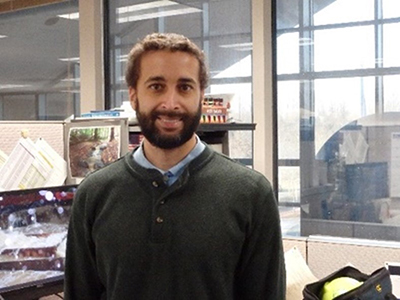 2021 has proven to be an award-winning year for DPWES. In addition to WEO's awards, the Chesapeake Stormwater Network presented a first place Best Urban BMP in the Bay Award, or BUBBA Award, went to the Stormwater Planning Division in the Retrofit Category for the revitalization of the Herrity Fountain on the Fairfax County Government Center Campus.
"I am excited that Fairfax County had this opportunity to share this innovative project," said team leader Fred Wilkins, engineer IV. "Our project changed an impervious area into an outdoor space that people can enjoy."
This innovative project also enhances water quality treatment, increases green space, and re-uses captured stormwater in the bubbler fountain. The team effort included employees of the Stormwater Planning Division, the Urban Forest Management Division, Utilities Design and Construction, Capital Facilities, Land Development Services and the Maintenance and Stormwater Management Division.
The MS4 (Municipal Separate Storm Sewer System) team won a second place 2021 BUBBA Award in the Innovative Stormwater Permit Implementation category for the Operation Stream Shield (OSS) program. OSS assists those experiencing homelessness by providing part-time temporary work to guests of the Eleanor U. Kennedy Community Shelter, Bailey's Crossroads Community Shelter, and The Lamb Center. They earn money by cleaning local steams and removing litter. The program is a partnership between DPWES and the Office to Prevent and End Homelessness (OPEH).
Additionally, earlier this year DPWES Capital Facilities won awards in eight major categories from the American Association of Public Works (APWA).