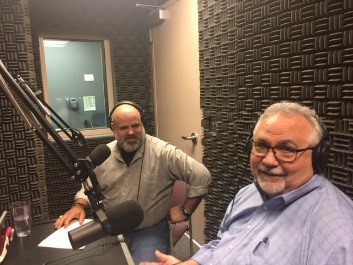 The Department of Public Works and Environmental Services has a new public education tool to inform residents about county actions regarding the environment and to help residents learn what they can do to support the county's environmental vision.
The first EnviroPod interview features guest Juan Reyes, Assistant Director, Public Works and Environmental Services and interviewer Scott Coco of Communications Productions, Fairfax County. 
Their conversation covers a myriad of topics, all concentrating on the environmental services that the county provides its residents. Reyes and Coco talk about wastewater, stormwater, trash and recycling, trees and the new Public Safety Headquarters.
To send topic ideas to the county, email SWPDMail@FairfaxCounty.gov.