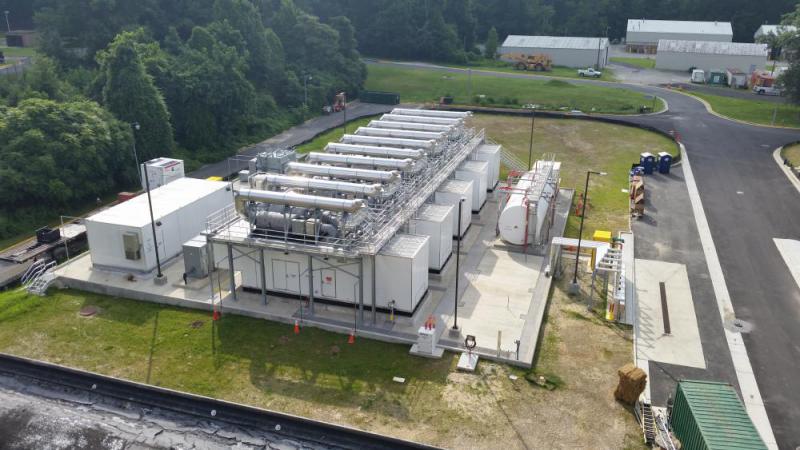 During the generational Christmas Eve Cold Snap, the PJM electrical grid that serves the District of Columbia and 13 Mid-Atlantic states, which includes Northern Virginia, became severely overloaded. Not to get too technical, but in the grid the number of electrons added (supply) to the grid must exactly balance the electrons removed (demand) from the grid. If not, the grid fails, and a blackout occurs. 
An indicator of the balance between supply and demand is real-time electricity wholesale price.  Normally when the supply of electricity balances with the demand, the wholesale price of electricity is around 5 cents per kWH.  During the cold snap when demand outstripped supply, the price shot up to as high as 440 cents per kWH.
So, when PJM called Noman Cole at 4:20 a.m., staff answered. PJM is a regional transmission organization that coordinates the movement of wholesale electricity. They called for an emergency event and asked certain large electricity users to curtail their usage so there would be enough electricity for residences. Noman Cole staff moved swiftly. Plant staff switched on its five large electricity generators and "islanded" off of the electric power grid.  The plant was able to take 5,700 kW of electricity demand off the electric grid for over 14 hours. This amount of power is equivalent to that used by 4,500 households, many of which were decorated with holiday lights.
This event was an example of how Fairfax County's Wastewater Management program does more than protect public health and the environment. It responds to emergencies and in this case helped protect the community from more significant blackouts.
Some of the key plant staff involved included Adam Haynes, Wayne Deavers, Josh Anders, Kenny Perkins, Justin Deavers, and Sajana Chitrakar. Also, special recognition goes to Fredy Lopez and Ayman Mikhael and their teams who keep the generator equipment well maintained so that it can be switched on at a moment's notice.