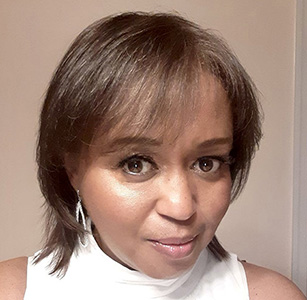 Sharon North has accepted the position of Section Chief/Information Officer III with the Department of Public Works and Environmental Services. She previously held the position of Public Information Manager with the City of Richmond, VA, Department of Public Works.
North is an experienced writer, communicator and researcher. She excels in preparing marketing/communications plans, news releases, publications, newsletters, scripts, speeches, talking points and web content.
"Ms. North brings to the department many years of experience as a Public Information Manager with the public works department of the City of Richmond," said Juan Reyes, Assistant Director, DPWES. "She has 12 years of experience planning, directing and overseeing all internal and external communications programs, including strategic media and communications policies, marketing, public relations and outreach projects," Reyes said.
"I've enjoyed my time and relationship with the City of Richmond, and I will miss many of the people I worked with. At the same time, I am looking forward to new challenges with Fairfax County," North said.
North's experience also includes many years as a working journalist in both print and broadcast media. In addition to stints in local news across the country, she was a news writer and anchor with CNN in Atlanta for six years where she wrote time-sensitive stories for CNN domestic international and headline newsrooms.
She also developed written materials and edited policy briefs for a non-profit program known as Community Voices: Healthcare for the Underserved while employed as a Communications Relations Manager at Morehouse School of Medicine in Atlanta.
Also, while in Atlanta, North worked for the DB Consulting Group as a Health Communications Specialist for the Centers for Disease Control and Prevention (CDC), where she developed pandemic influenza preparedness messaging. 
North earned her Master's Degree in Mass Media Communications from the University of Akron, and her Bachelor's Degree in Speech and Communications from Youngstown State University, Ohio.