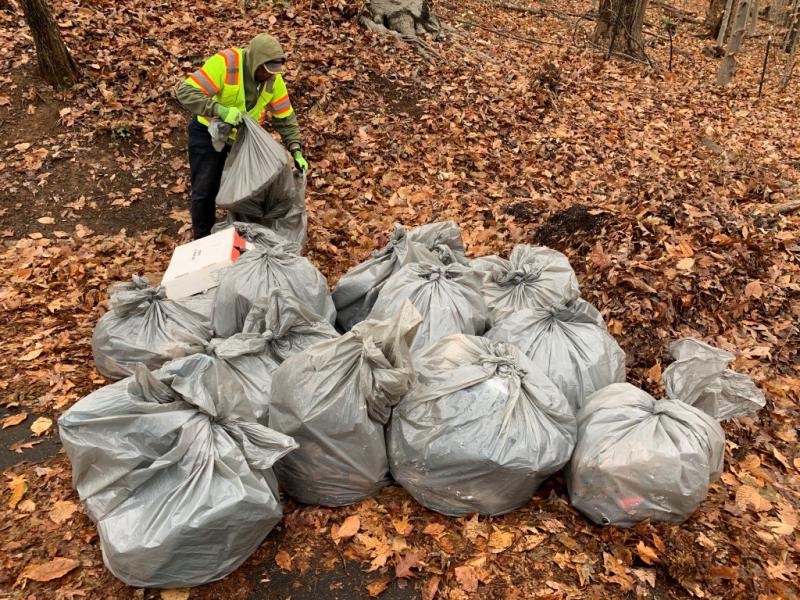 Operation Stream Shield, a pilot program launched in October 2019, to help improve water quality in streams and provide dignity in work to people experiencing homelessness, removed more than 17 tons of litter from Fairfax County waterways. Due to the success of the 12-week pilot, the program will be extended up to five years and expand to serve the entire county.
The innovative program provides part-time, temporary work to guests of the county's homeless shelters (owned and operated by the Office to Prevent and End Homelessness) and The Lamb Center in the City of Fairfax. Participants earn $10 an hour to pick up litter in and around streams and to remove nonnative invasive plants. Their efforts help the county meet its mandate to keep streams clean.
Operation Stream Shield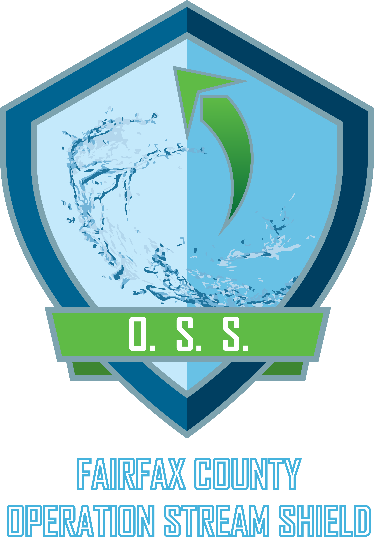 Staff from the county's Stormwater Planning Division, the Fairfax County Park Authority, the National Park Service, and the Virginia Department of Transportation identify litter hotspots, and the non-profit operators of the shelters, New Hope Housing, The Lamb Center, and Cornerstones, vet participants, provide transportation, supervise their work, and track and report the number of bags of litter that are filled during each outing. The shelter operators provide a hot meal after each four-hour shift. Participants are provided with high-visibility vests, gloves, trash grabbers, nets, insect repellant, sunscreen, and trash bags. The Solid Waste Management Program collects and disposes of the full bags of litter.
Additionally, the Fairfax County Park Authority and National Park Service will assist in identification of nonnative plant species and will teach guests plant identification and removal practices. The National Park Service and Fairfax County Department of Public Works and Environmental Services will identify special projects for guests to develop and enhance skills that will be useful for future employment opportunities. The new pilot program is funded by the Stormwater Service District fee, established by the Board of Supervisors in 2010 to support environmental mandates, such as those that protect local streams and the Chesapeake Bay.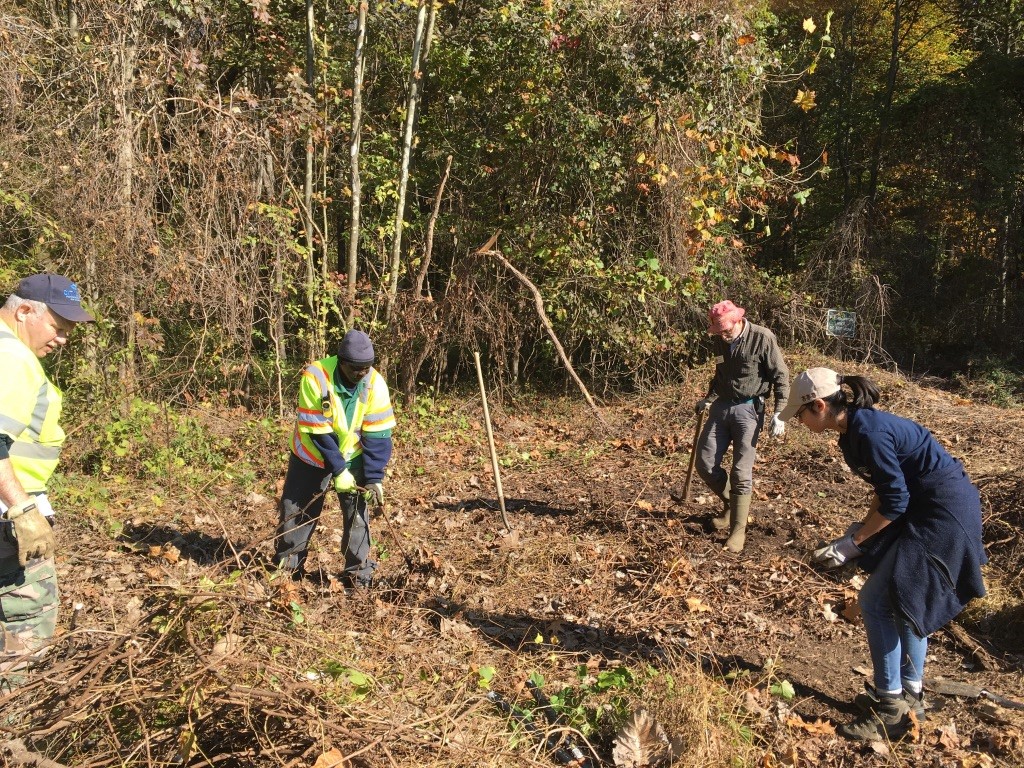 Fairfax County's stormwater system discharges to state waters through regulated outfalls. Federal and state laws require the county to apply for and maintain a Municipal Separate Storm Sewer System (MS4) permit from the Virginia Department of Environmental Quality. The goal of the permit is to reduce the discharge of polluted stormwater to streams, and to prevent anything other than rain or melted snow from entering the stormwater system, to the maximum extent practicable.
Operation Stream Shield supplements Fairfax County's existing litter collection efforts, which are achieved through the coordinated efforts of multiple county agencies, FCPA, Fairfax County Public Schools, VDOT, the sheriff's department, Northern Virginia Soil and Water Conservation District, Clean Fairfax, and volunteers from other faith-based, civic, and environmental organizations. Cornerstones, the non-profit operator of the Embry Rucker Community Shelter, is now engaged in the program, therefore all four Human Service Regions of the county are part of this program.
The program aligns with the county's equity policy, One Fairfax, that states, "…all residents deserve an equitable opportunity to succeed – regardless of their race, color, sex, nationality, sexual orientation, religion, disability, income, or where they live."